Our Favorite DM Products & German Foods
Come some of our favorite DM Products – from snacks, to toys, to beauty products and tea. DM, Drogerie Markt, is a very popular store here in Germany.
Discover Our Favorite DM Products – German Snacks, Toys, Makeup, Teas and More
We've been missing our friends and family since we moved to Germany – that's one of the hard parts about moving abroad. So Ella and I decided to go shopping at Edeka, Penny, and DM to get our favorite products to mail to my sister and her family. Ella had so much fun picking out gifts for her cousins!
We packaged them all up to ship to the USA and they LOVED opening their giant care package! And in this video, you'll see Ella be QUITE silly!
More About DM – Drogerie Markt
Drogerie Markt, also known as DM, is a popular German drugstore chain that specializes in health and beauty products, as well as household items and other everyday essentials. DM was founded in 1973 and is headquartered in Karlsruhe, Germany.
DM has a strong presence in Germany, with over 2,000 stores across the country. However, the company has also expanded internationally and currently has stores in 13 other countries, including Austria, Switzerland, and Croatia.
One of the unique features of DM is its commitment to offering a wide range of natural and organic products. The company has its own line of said products under the "DM Bio" brand, and also carries other popular natural and organic brands such as Alverda and Santé.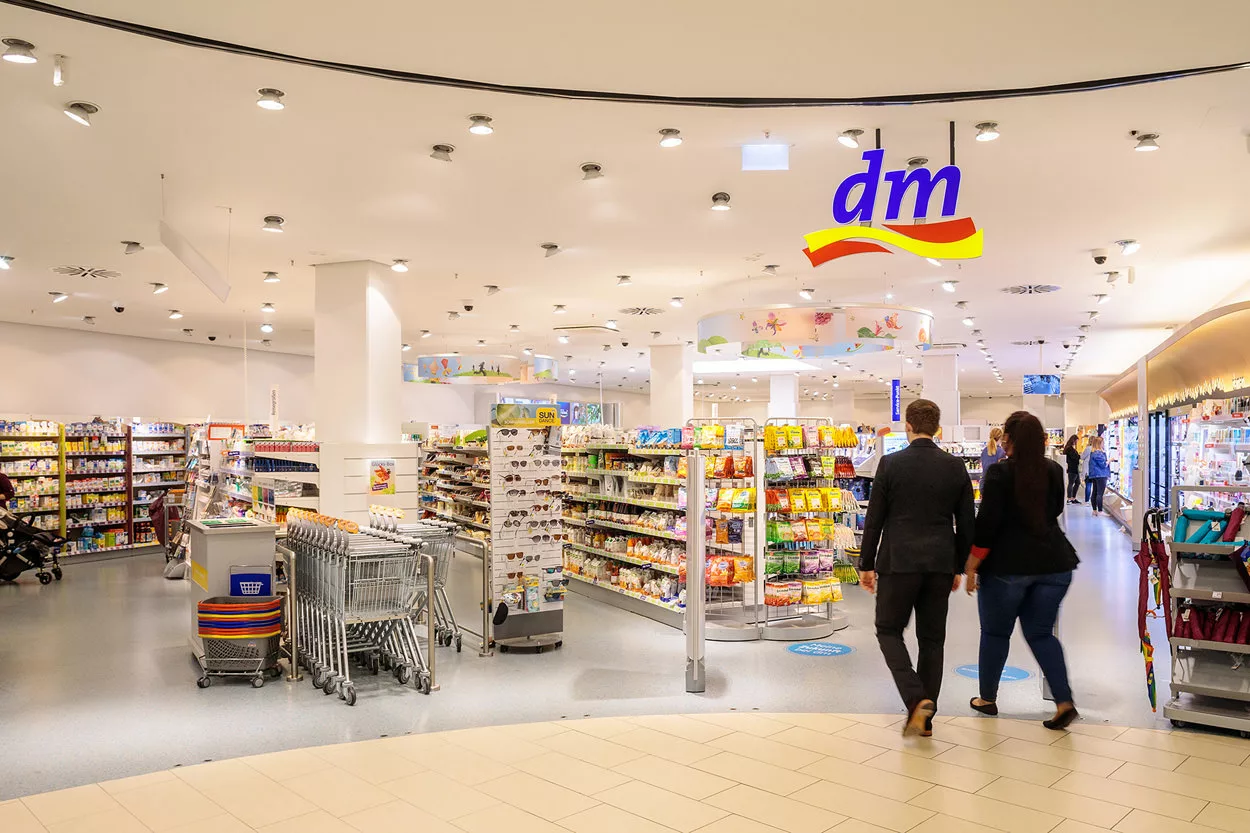 In addition to health and beauty products, DM also offers a variety of household items, including cleaning supplies, pet food, and baby products. The company's private label brands, such as Balea and Alverde, are known for their quality and affordability.
DM is also committed to sustainability and has implemented several eco-friendly initiatives, such as reducing plastic packaging, using renewable energy in its stores, and promoting recycling.
Overall, DM is a popular and well-respected drugstore chain in Germany and other countries, known for its wide selection of products, focus on natural and organic options, and commitment to sustainability.
See Our Other Video about DM Products,

Here in my DM Haul video

! The first time I ever visited the store.