7 German Christmas Traditions We've Added to Double Our Holiday Fun!
For us as Americans, adopting new German Christmas traditions has been a truly enriching experience that has added a whole new dimension of warmth and joy to our celebrations.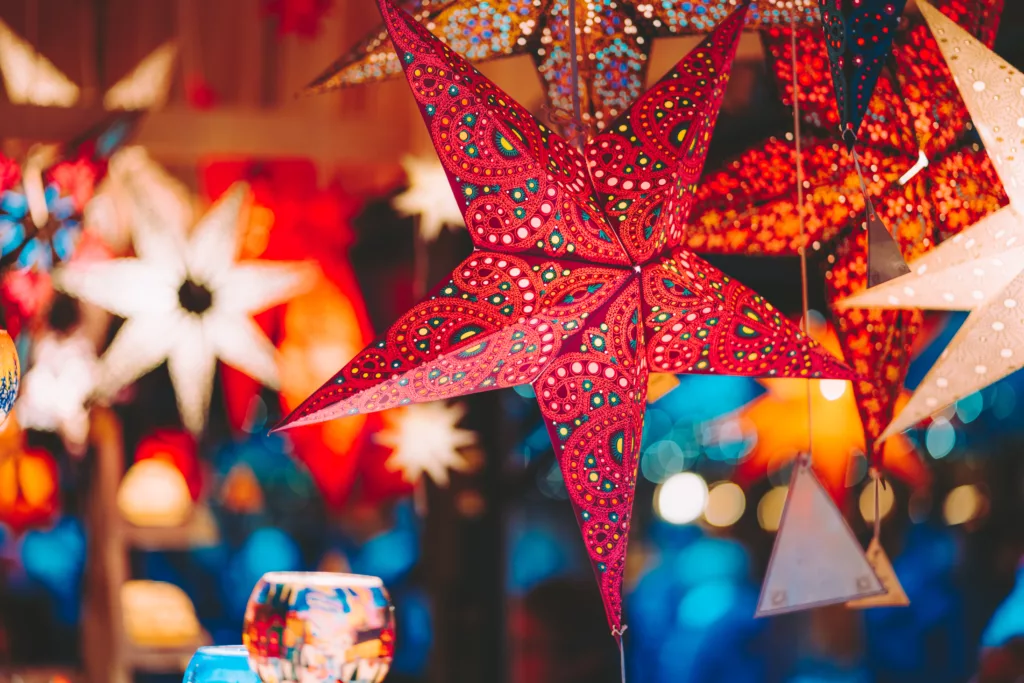 The Joy of Moving Abroad – Trying Out New Traditions!
The holiday season is a time for joy and celebration, and what better way to enhance that experience than by immersing yourself in the customs and traditions of a new culture? Moving abroad opens up a world of possibilities, allowing you and your family to explore new traditions and try them out for yourselves.
For those lucky enough to find themselves in Germany, the opportunities to embrace the festive season are endless. From Nikolaustag and Christkind to Christmas Markets and Advent traditions, there is no shortage of unique German Christmas traditions. And, of course, the decorations are truly breathtaking – imagine a Schwibbogen and a Weihnachtspyramide bringing new life and warmth to your home.
But it's not just about the visual experience – food plays a huge role in German Christmas celebrations, with delicious treats like Lebkuchen and Plätzchen, warming drinks like Glühwein and Kinderpunsch, and so much more. The festive spirit truly comes alive through the senses, with new flavors and aromas filling your home.
In short, living in Germany has doubled our Christmas fun and joy! The joy of experiencing new customs and traditions, trying out new foods and drinks, and immersing ourselves in the rich cultural heritage of our new home has been an unforgettable experience. If you're considering a move abroad, don't hesitate – the rewards are simply too great to pass up.
German Christmas Traditions We've Added
The joy of moving abroad is learning new customs that we can add to our own customs. And moving to Germany means we have been able to add things:
Nikolaustag (St. Nikolaus Day)
Christkind (a little angel who is like
Christmas Markets
Many new Advent traditions
New decorations, like a Schwibbogen and a Weihnachtspyramide
New foods, like Lebkuchen, Plätzchen, Glühwein, and Kinderpunsch
And so much more!
Living in Germany has DOUBLED our Christmas fun and joy!
Like Hearing About Our Adventures?
Check out all of the blog posts I've written and videos we've recorded for YouTube. You can watch them from the beginning to the current day! You can also subscribe to my YouTube channel to get notified when a new video is posted.