How to Pack to Move Abroad to Germany
Come along with us as we show you how to pack and move abroad! We have moved our family of six from the United States to Germany. It has been quite the ride and we've only just got here. The hardest part was the decluttering, packing, and the actual move. But we did it!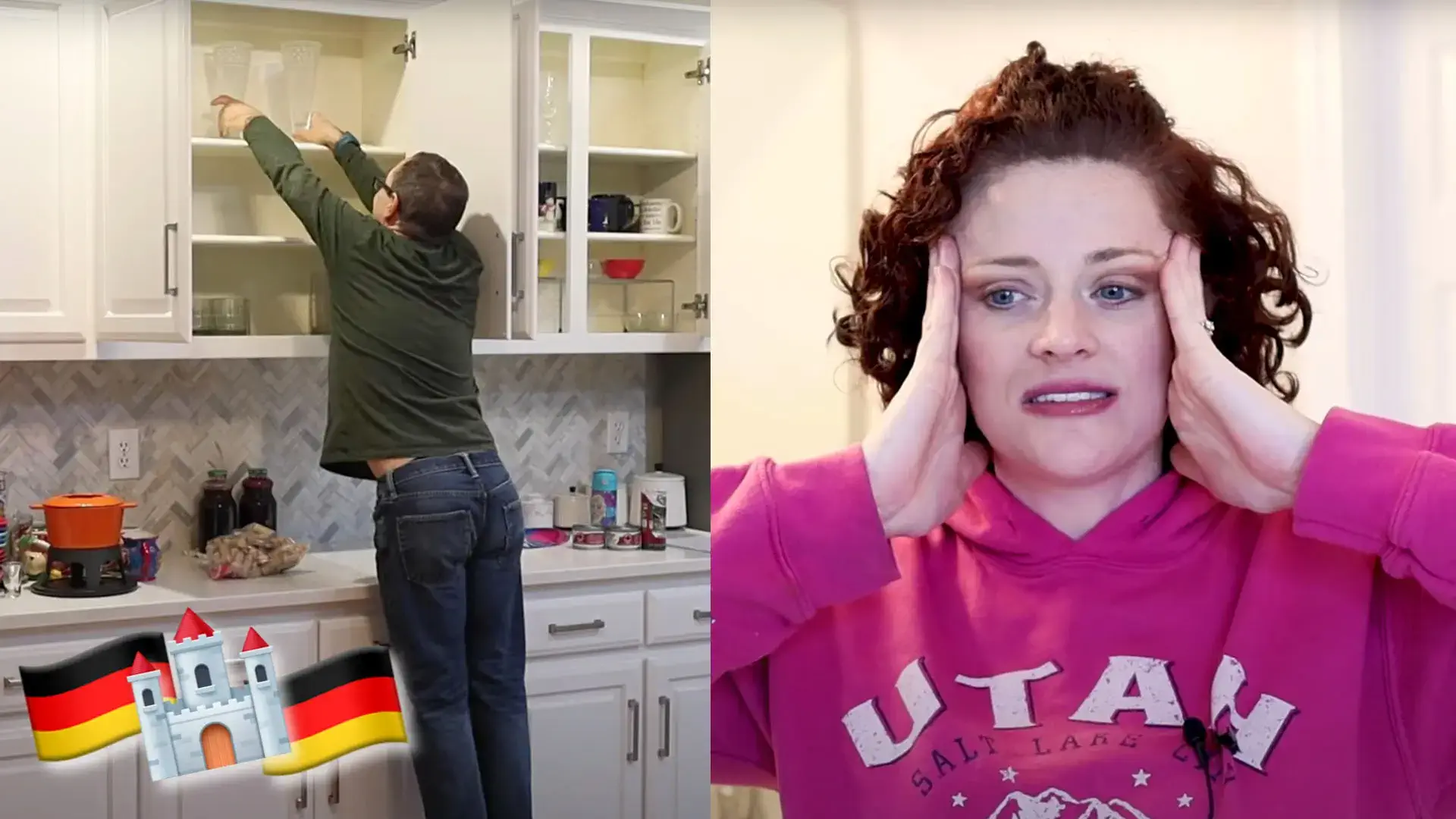 How to Pack to Move Abroad
Decision Fatigue and Feelings of Overwhelm
The hardest part of this whole process for me has been having to make decisions on every single item in our house. For each item I have to decide to either donate it, sell it, throw it away, or ship it. And then for the items we are shipping – does it go into our airplane luggage or on the pallet we are shipping? The process took five months to complete for us, working mostly nights and weekends as both Kevin and I still had to work during the weekdays. I'm so happy this part is behind us and I vow to keep our stuff down to a minimum from here on out. We simply had TOO much stuff before!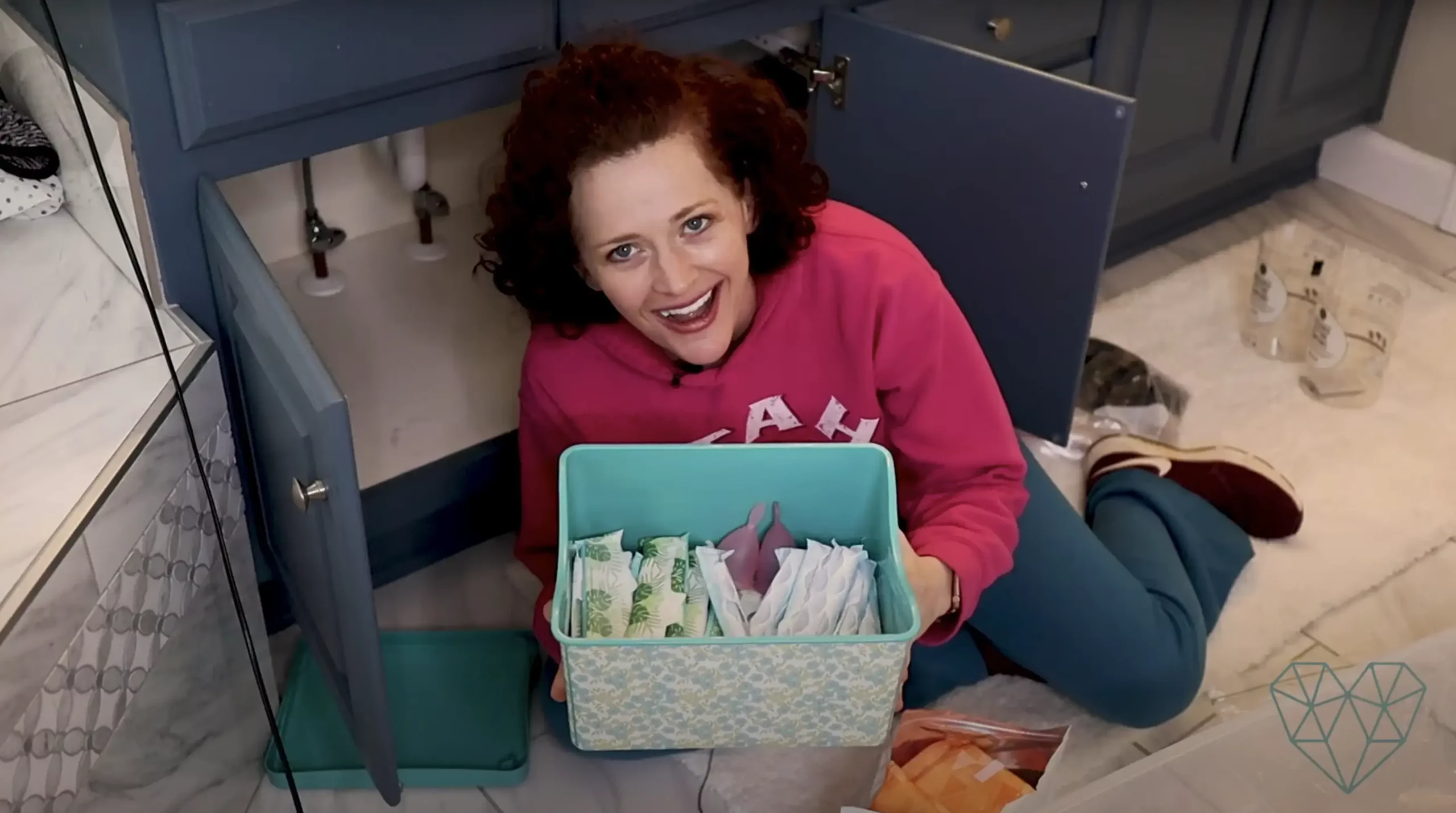 How We Organized the Kitchen During the Move Transition
Kevin came up with a great idea in the kitchen during our moving transition. He separated the items we were going to take and use and made mental note of how much space we would need to ship it. We kept a set of dishes to use that we donated right before we moved to my parents' house for a week before getting on the airplane.
It Was Difficult to Leave Behind Things We Needed
I found it to be very difficult to leave behind items we need, but were too expensive to ship. For instance, we sold all of our furniture because it's just too expensive to ship! It costs about $10,000-$12,000 to ship it all, and about the same amount to buy new. Thankfully, my mom and one of my best friends bought my favorite pieces of furniture from us, which really helped me emotionally in the transition. So now when we go back to visit, I can still enjoy these pieces and know that the people I love have my favorite pieces.
I also donated a lot of toiletries, dishes, clothes, storage boxes, lamps, picture frames, and so many other things that we could definitely use in Germany, but were too much trouble or too expensive to ship.
How We Worked Our Luggage and Shipment
I am in several expat and immigrant Facebook groups and asked about which company to use for shipping most of our things. They all recommended UPakWeShip. They specialize in international shipping.
In the video, you can see how Kevin laid out a mock shipment in our basement and used our last four weeks to organize our things. He scheduled UPackWeShip to pick up our shipment four days before we left, which worked out perfectly for us.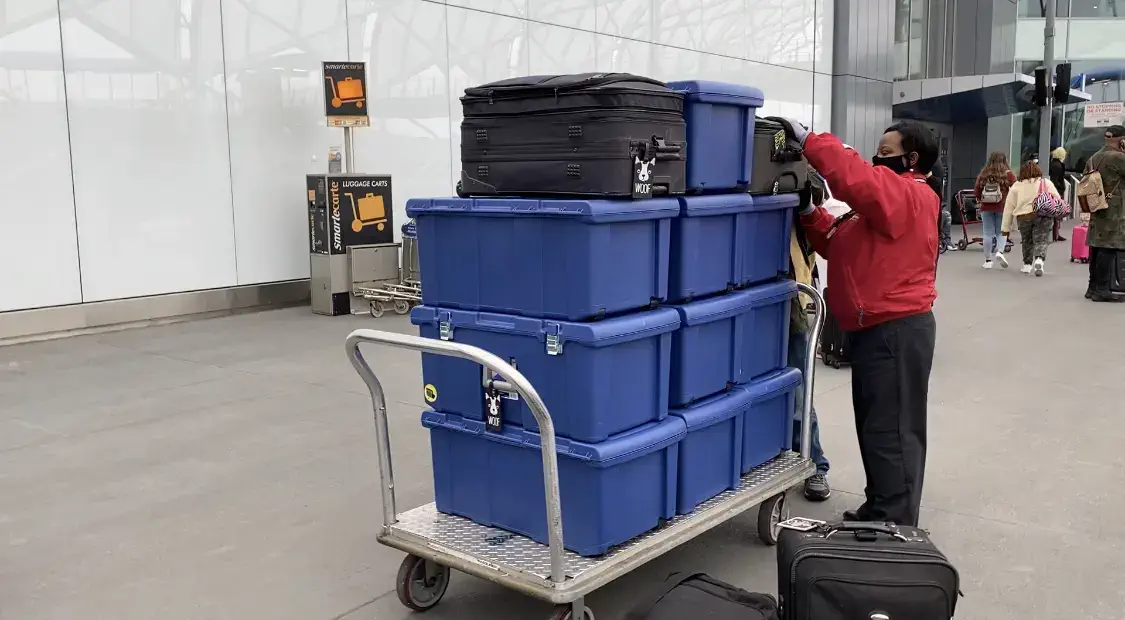 We Used Foot Lockers Instead of Suitcases
A friend of mine, who is also a mom of four, had just moved to Scotland, and she suggested that we use Sterilite Foot Lockers instead of suitcases. Suitcases are VERY expensive – $100-$400 EACH. We wanted to check two suitcases each on the airplane, which is 12 total for our family. Do the math on that, and you'll see it's crazy expensive for us to take 10 suitcases (we already have two large suitcases). Footlockers are only $34-$45 and can be used as storage boxes in the attic or basement afterward, so they're a much more affordable option.
Suitcases would just take up a ton of space here in Germany and not be all that useful for us. We plan on using carry-on luggage and book bags to travel around Europe because it is quite difficult to carry large suitcases with you in small hotels and trains (we've carried about big suitcases before to travel in Europe and swore we'd never do it again!).
Like Hearing About Our Adventures?
Check out all of the blog posts I've written and videos we've recorded for YouTube. You can watch them from the beginning to the current day! You can also subscribe to my YouTube channel to get notified when a new video is posted.