Two of the Most Beautiful Lakes in the World – Königssee and Obersee
We took a day trip to visit the magical Königssee and Obersee lakes in Berchtesgaden National Park in Germany. They are arguably two of the most beautiful lakes in the world and are a must-see if you love nature and mountains!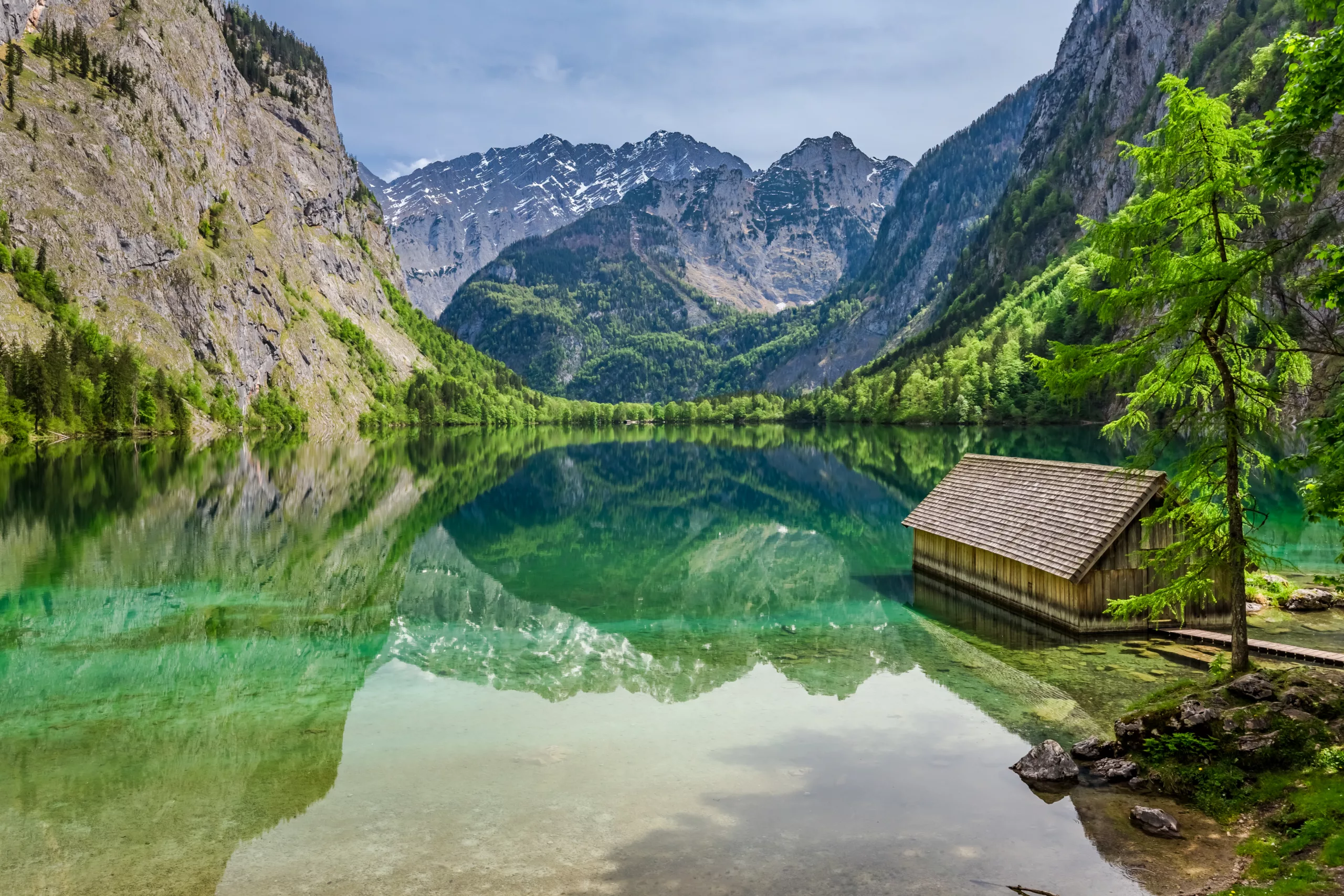 We Took a Day Trip with Our Kids
The national park is truly a breathtaking place and is definitely a must-see in Germany. We are lucky that Königssee and Obersee lakes are only 45-minutes from our home. Due to COVID restrictions, this was the first time we were able to eat at restaurant since we moved to Germany, which was exciting for us at the time! We can suggest visiting this park with children, but only if they are at least 5 years or older. I really wouldn't tackle it with toddlers or babies. Young children just won't appreciate it or enjoy it like adults do and there could be a lot of whining and fussing!
More about Königssee and Obersee Lakes
To visit the lakes, you can spend the day hiking around them or take an electric boat ride. The benefit of hiking is that you truly get to the enjoy the nature and do not have to wait in any lines. However, this option doesn't work well at all for families with young children.
The Electric Boat Tour on Königssee
One of the main attractions of Königssee is the electric boat tour, which takes visitors across the crystal-clear lake to St. Bartholomä, a picturesque pilgrimage church that dates back to the 12th century. Visitors can also take a cable car to the top of Jenner Mountain for stunning views of the surrounding landscape. On each trip there is a person who plays a trumpet song to demonstrate how sound echos across the lake. This is truly the highlight of the boat ride!
The boat ride is an hour, which is really long for small kids. Our youngest two children, who were 4 and 7 at the time, were very bored of it after about 30 minutes. Thankfully it stops halfway at St. Bartholomä where you can disembark, let the kids run around, use the toilets, and eat your own food or eat at the restaurant. You can take any of the next boats that come by every 15 minutes or so, to get to Obersee, which is very convenient.
Obersee
Obersee is a quieter and more secluded lake, located about a 30-minute walk from Königssee. The reflection the mountains make on the lake below is like something is so beautiful it looks fake! It also includes the Röthbach Waterfall, which is the highest waterfall in Germany. Visitors can hike around the lake, enjoying the peaceful surroundings and spotting wildlife like deer and mountain goats. There is even an Alm on the other side of the lake.
In the 12th century, St. Bartholomä was built as a pilgrimage site. During World War II, the area was used as a retreat for high-ranking Nazis, including Adolf Hitler. Today, the lakes are protected within Berchtesgaden National Park, which was established in 1978 to preserve the unique natural features of the area.
By the time we got to Obersee, our two youngest were too tired to make the 20 minutes walk from the boat launch to the lake, so it was only Kevin and I and our two oldest who walked to see it (we took turns).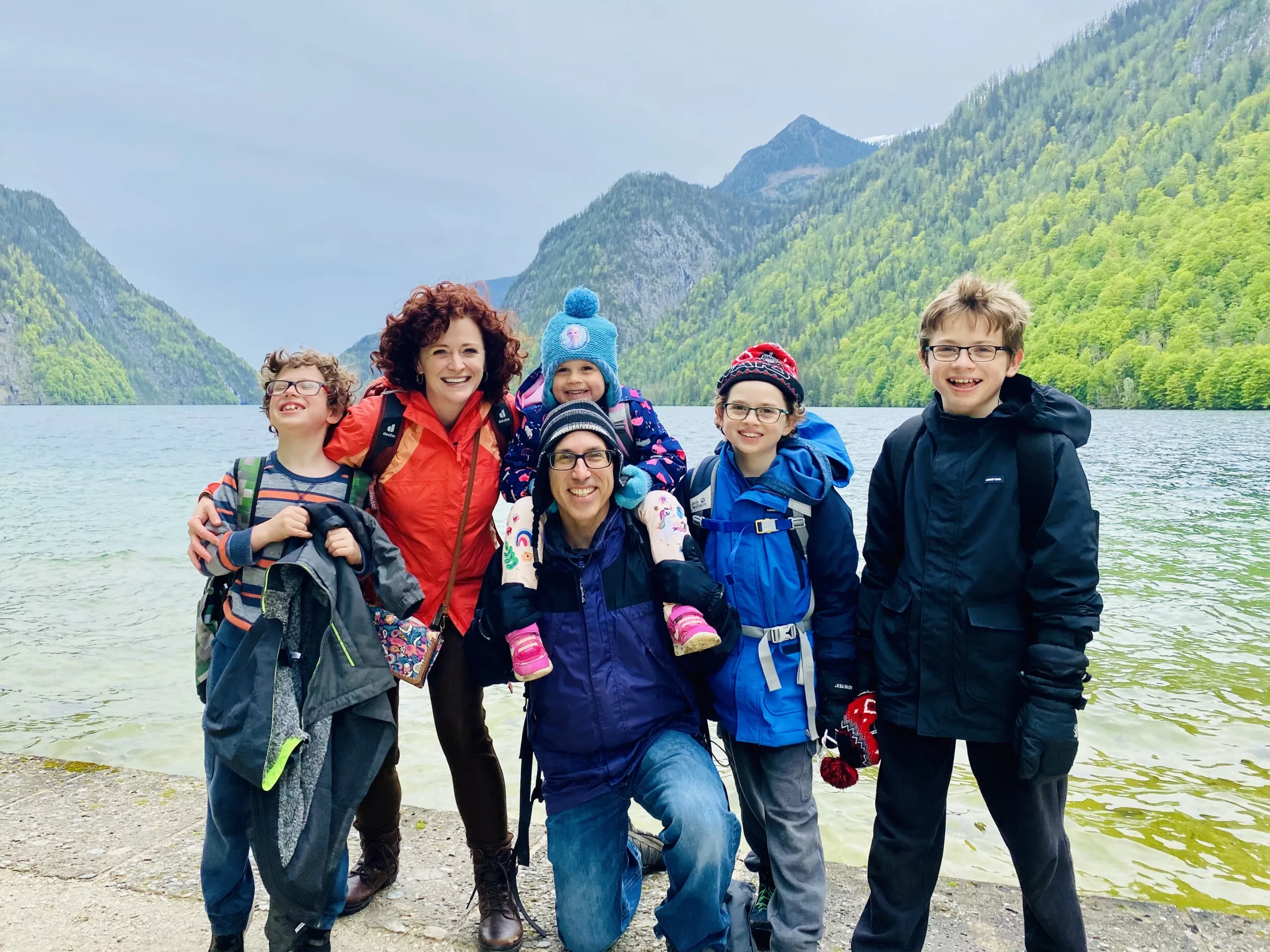 Best Times to Visit the Park to Avoid to Avoid Long Lines
The best time to visit is during the summer months when the weather is warm and sunny, and visitors can enjoy outdoor activities like hiking, boating, and swimming. However, it is also the busiest time of year and lines can be very long! If you're able to visit on a weekday in May, June, July, September or early October, you will have less crowds, lines and hassle. Get there early in the morning, as soon as it opens at 9 a.m., and you should be able to get onto a boat quickly.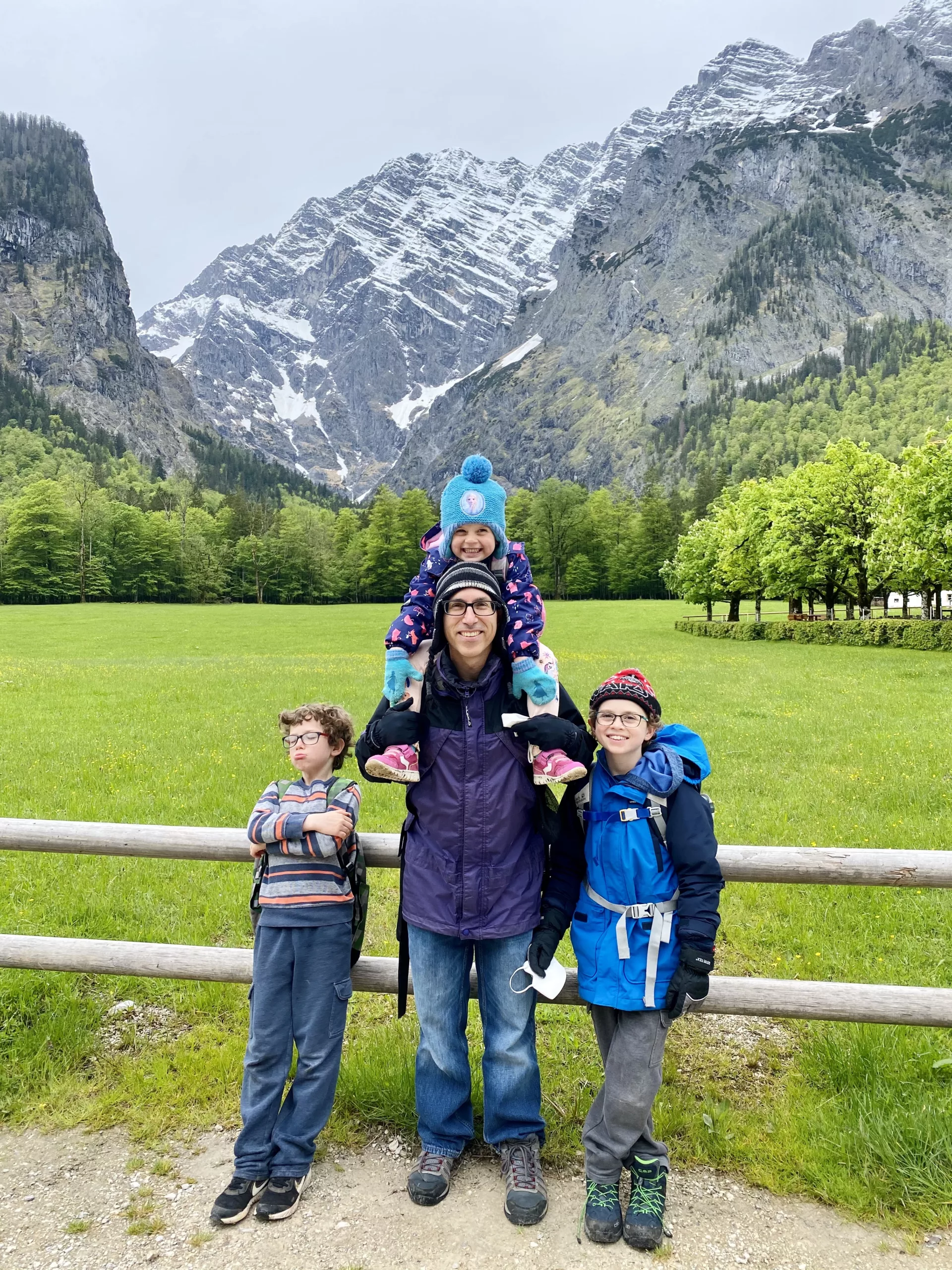 Tips for Visiting Königsee and Obersee with Kids
Make sure to bring water and good snacks with you as the kids will likely get hungry. Make sure to use the toilets before getting on the boat, because once you're on, you're stuck for 30 minutes. Our kids really enjoyed the trumpet song on the boat, but that's only one minute of the whole boat trip. We suggest making sure the kids have something to do while riding the boat. For us, that's a game, an audio book, a book, some toys, or a video.
Our Travels Around Europe
See all of our travel videos here, on our YouTube channel.