Which Country Welcomes More Refugees – the USA or Germany?
When Russia invaded Ukraine in early 2022, we saw many people from Germany opening their homes to Ukrainian refugees. We were so moved and inspired by their kindness and wanted to do the same thing. Here we share what it was like to host a family and the refugee statistics between the USA and Germany. Which country welcomes more refugees and how are they treated once they arrive? Let's explore.
Ukrainian Refugees – How are they Treated in Germany?
After taking a Ukrainian refugee family into our home here in Germany, we began to get curious about the differences in how many refugees are allowed into Germany versus the USA and how they are resettled and treated once they are in each country. Which country accepts more? How is it determined? What is the public opinion on migrants, and how long does it take them to integrate? We also share our personal experience of hosting a Ukrainian family in our own home – something that isn't done much in the USA at all!
The Ukrainian crisis isn't the first time that private German residents have accepted refugees into their homes. Many also opened their homes in 2015 to help Syrian refugees.
As of March 10, 2022, more than 300,000 Germans had opened their homes to Ukrainian refugees. That number has obviously increased by quite a bit at the time of the fiming of this video.
Worldwide Refugee Statistics
There are an estimated 26 million refugees worldwide. Half of them are 18 or younger – a tragic statistic.
85% resettle in developing countries that already have limited resources – it's imperative that wealthier countries do more to accept migrants worldwide. We are proud of Germany for being one of those countries! They helped during the Syrian crisis as well.
According to World Population Review, the United Nations estimates the Russian invasion of Ukraine has already generated at least 4.8 million Ukrainian refugees, with an estimated 7.1 million more displaced individuals still inside the country. In April 2022, the UN called the Ukraine refugee crisis "the fastest and largest displacement of people in Europe since World War II."
Top 10 Countries that Accept Refugees (2023), according to World Population Review (the statistics we share in the video are from 2019 because at the time of the recording, that was the latest data.):
Turkey — 3,696,831
Jordan — 3,027,729
Uganda — 1,475,311
Pakistan — 1,438,523
Lebanon — 1,338,197
Germany — 1,235,160
Sudan — 1,068,339
Bangladesh — 889,775
Iran — 800,025
Ethiopia — 782,896
As of Nov. 2020, refugees in Germany came from Syria, Iraq, Turkey, Afghanistan, Nigeria, Iran, Undetermined, Somalia, Eritrea, and Georgia. Of course, today, Ukraine is at the top of this list.
To see my sources for this video, click here.
Top 10 Origin Countries of International Refugees (mid-2021 data):
Syria — 6,761,560
Venezuela — 3,944,279
Palestine* — 3,372,780 (+2,373,430 IDPs)
Afghanistan — 2,610,067
South Sudan — 2,277,919
Myanmar — 1,127,588
Democratic Republic of the Congo — 864,510
Sudan — 805,874
Somalia — 790,022
Central African Republic — 713,262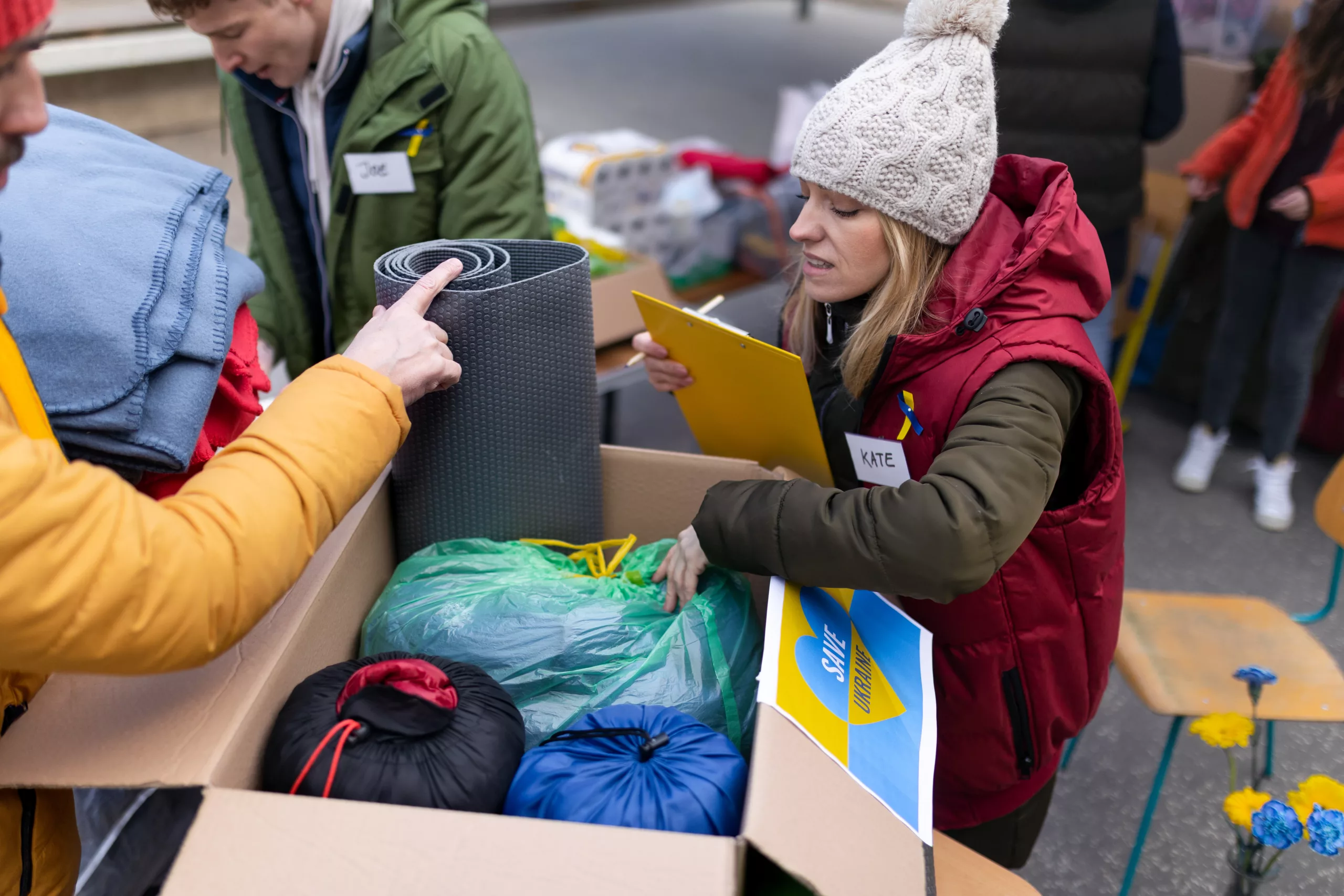 How does the USA Handle Refugees?
This pales in comparison to how many refugees were accepted into the USA in 2020 – only 11,411.
The USA Can Do Better!
So let's look at that in terms of percentages. In 2020, Germany had a population of 83.24 million and accepted 1,210,636 migrants. So 1.45% of the German population are migrants. In the USA, had a population of 329,5 million and accepted 11,411 refugees. That's 0.003% of the population. The USA NEEDS TO DO MORE!
Germany Hasn't Always Welcomed Refugees – It Changed in 2015
Germany has successfully been able to integrate and help migrants since 2015, when Angela Merkel started programs to help accept refugees and integrate them. Prior to 2015, the number of people applying for asylum in Germany was relatively low – less than 200,000 a year. She saw the refugee crisis coming out of the middle East, particularly in Syria and Afghanistan and was determined to help. Merkel vowed that Germany would welcome as many refugees as they could! She said she was making an ethical rather than a political decision. She received a lot of criticism for it, even from her own party. But her plan has worked out pretty successfully.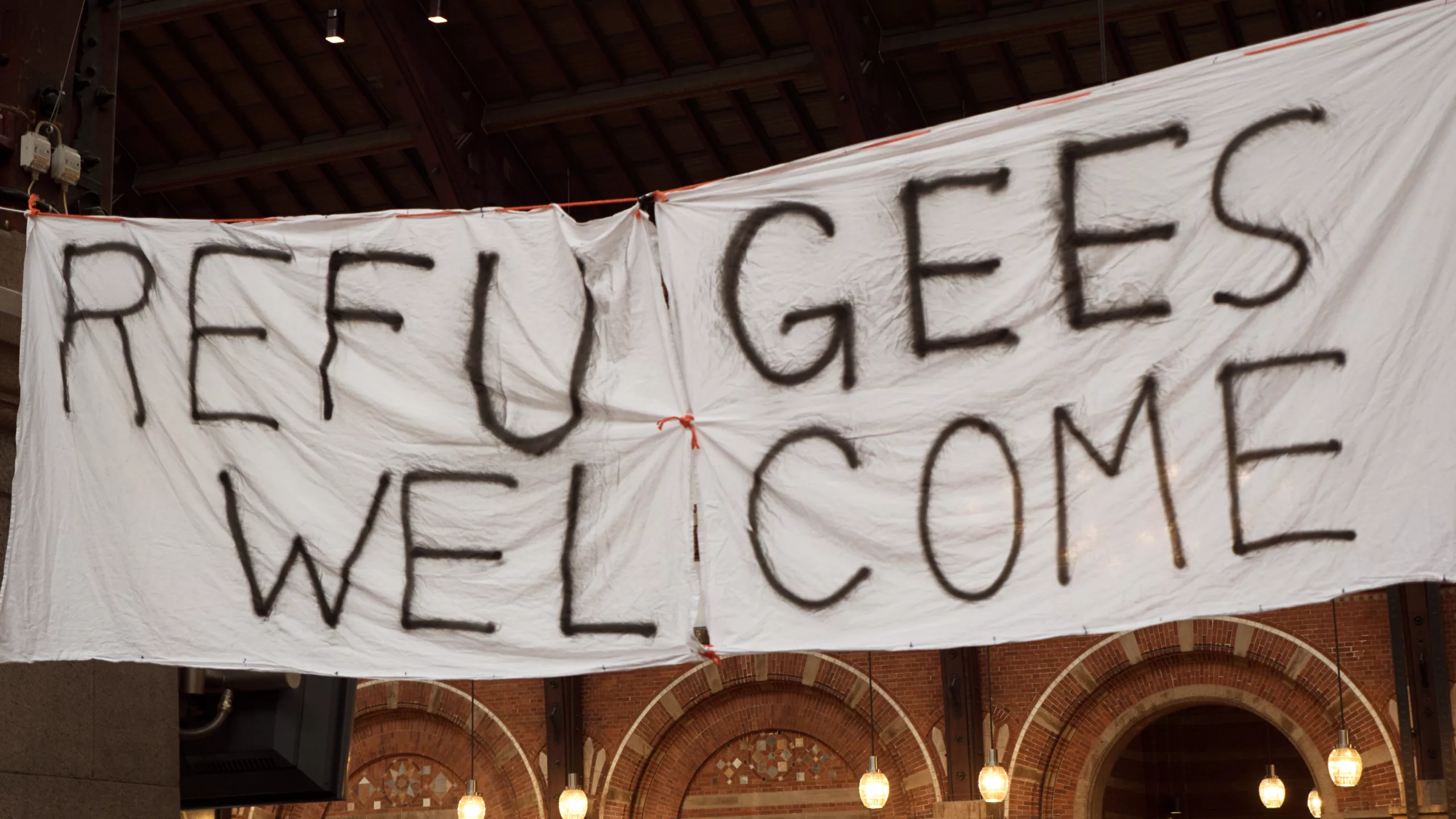 From the Center for Global Development, "Five years on, the integration of this population is impressive. By December 2018, there were 1.8 million people with a refugee background in Germany (including beneficiaries of international protection, asylum seekers, and those who had their request rejected). 75 percent are younger than 40, and most have higher levels of education than other migrants. Today, about half have found a job, paid training, or internship. On arrival, only about one percent declared having good or very good German language skills. By 2018, that figure had increased to 44 percent. Such contributions are badly needed within an aging German labor market, which is facing skill shortages and needs trained migrant labor."

– The Center for Global Development
In 2020, more than half of the Syrians accepted in 2015 had found jobs, though they are lower paying jobs which were badly affected by the pandemic. However, Germany has one of the fastest rates in Europe to process refugees and get them access to the job market – only 3 months. This again pales in comparison to the US, which has an average of 18-24 months to process refugees and get them integrated.
Public Opinion for Welcoming Refugees – USA and Germany
Public opinion in Germany for accepting refugees is also high. In 2015, 66% of Germans felt that accepting large amounts of refugees was the right thing to do. Only 9% were completely opposed to it. Compare this to the USA, when in 2018, only 51% of Americans believed they had a responsibility to accept refugees and 43% say they do not.
I personally saw a lot of xenophobia in my Facebook feed in 2015 when the war in Syria broke out. It was shocking what some of my acquaintances were saying – dehumanising them by claiming they'd increase crime and problems in the US. They were believing the lies that refugees create more crime, which statistically isn't true at all. At the heart of it all, it's fear of people who are different from them.
FUN FACT – In 2015, Iceland made headlines when 10,000, yes 10,000! of it's citizens volunteered to open their homes to Syrians. WOW!
How the USA Handled the Syrian War Crisis
This is in stark contrast to how the USA handled both the Syrian civil war in 2015 and now the war in Ukraine. President Trump capitalised on the internal German conflict about migration reform and made false claims that the country's crime rate had increased – a complete lie as crime continues to decrease each year in Germany.
In fact, in 2019 the Trump administration placed a cap on the number of refugees to 30,000. In 2020, they lowered it even more, down to 18,000. That was the lowest number of refugees resettled into the US in a single year since the Refugee Act of 1980, when congress created the nation's migrant resettlement program.
However, the USA used to lead the world in welcoming migrants until 2017. This decline comes at a time when the number of refugees worldwide has reached the highest levels since WWII. That cap has now been increased by the Biden administration for 2022 to 125,000. And Biden recently announced the US would welcome 100,000 Ukrainian refugees. While this is better than what was done during the Trump administration, we personally feel like it's still a weak response and the USA has an ethical responsibility to do more.
Other Posts You Might Enjoy
Sources for this Article: