The Pros and Cons of Train Travel in Germany
Train travel in Germany is something we never got to enjoy in the USA. It's a huge perk of living in Germany (and in Europe in general)! But it's not always perfect. Here are some pros and cons of the system and our own experiences with it.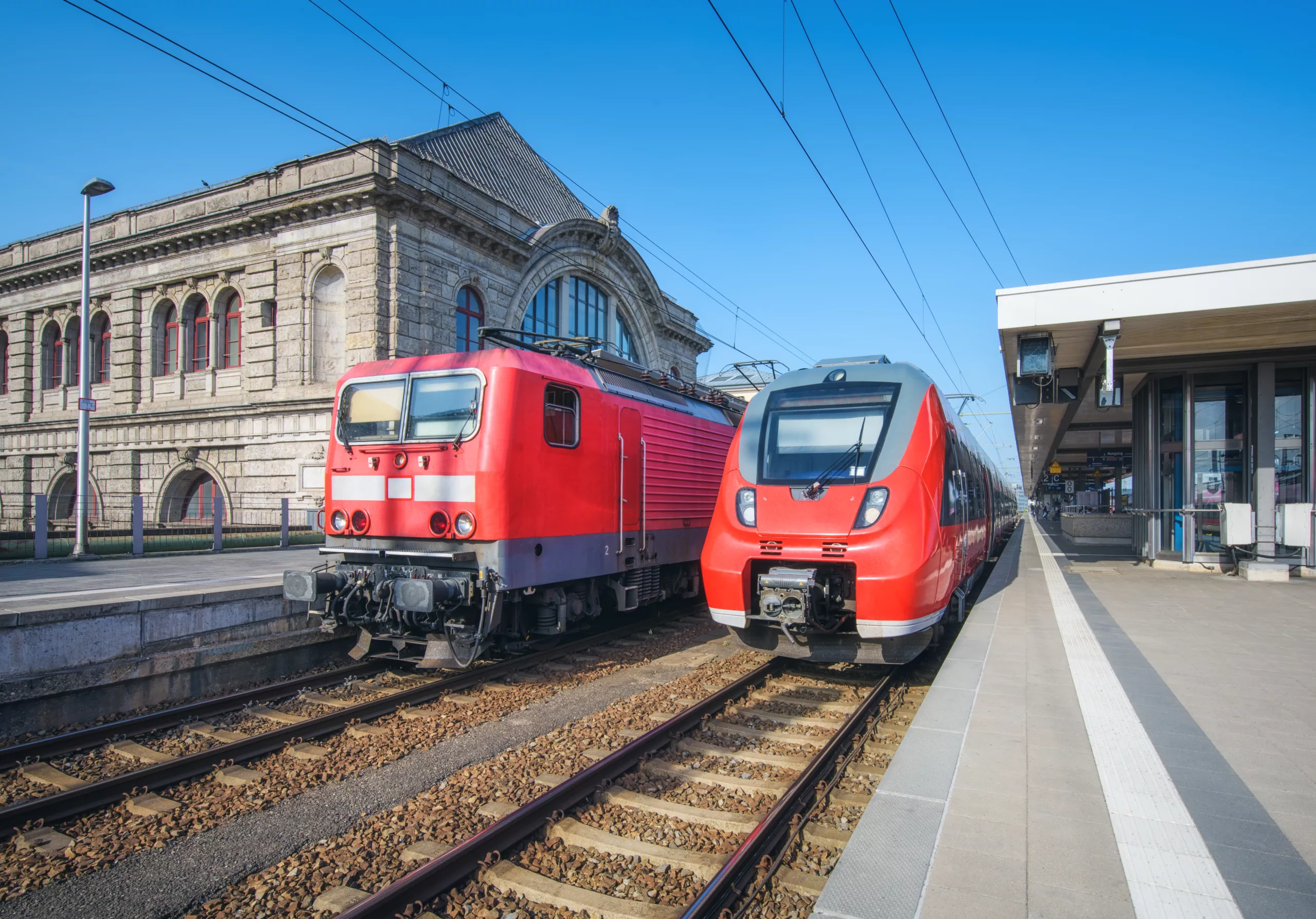 German Has One of the Best Train Travel Systems in the World!
Train travel in Germany is considered to be one of the best in the world. It is efficient, reliable, and extensive, with trains running on time and connecting almost every town and city in the country. The national railway company in Germany is called Deutsche Bahn, or DB for short.
Different Types of Trains
The DB operates a range of different train services, from local commuter trains to long-distance express trains.
The ICE (InterCity Express) is a high-speed train that connects all major cities in Germany. With speeds up to 300km/h, this is one of the fastest ways to travel between cities such as Berlin, Hamburg, and Cologne. We took the ICE from Munich to Cologne. These trains run at speeds of up to 300 km/h (186 mph), making them some of the fastest trains in Europe.
There is also the IC (InterCity) trains. They are second in class to the high-speed ICE trains, but they still reach 200km/h (125mph) with smooth riding and spacious carriages, and often a restaurant car or at least a bistro.
The Trains Are Known for their Punctuality and Reliability
The train travel system in Germany is very helpful for both tourists and locals. The trains are usually very punctual, so travelers can rely on them to get to their destinations on time. There are also plenty of information boards and announcements in both German and English to help travelers navigate the system.
Train Affordability
In terms of affordability, train travel in Germany can be relatively affordable, especially if you book your tickets in advance. There are also special deals available, such as the BahnCard, which gives passengers discounts on train tickets.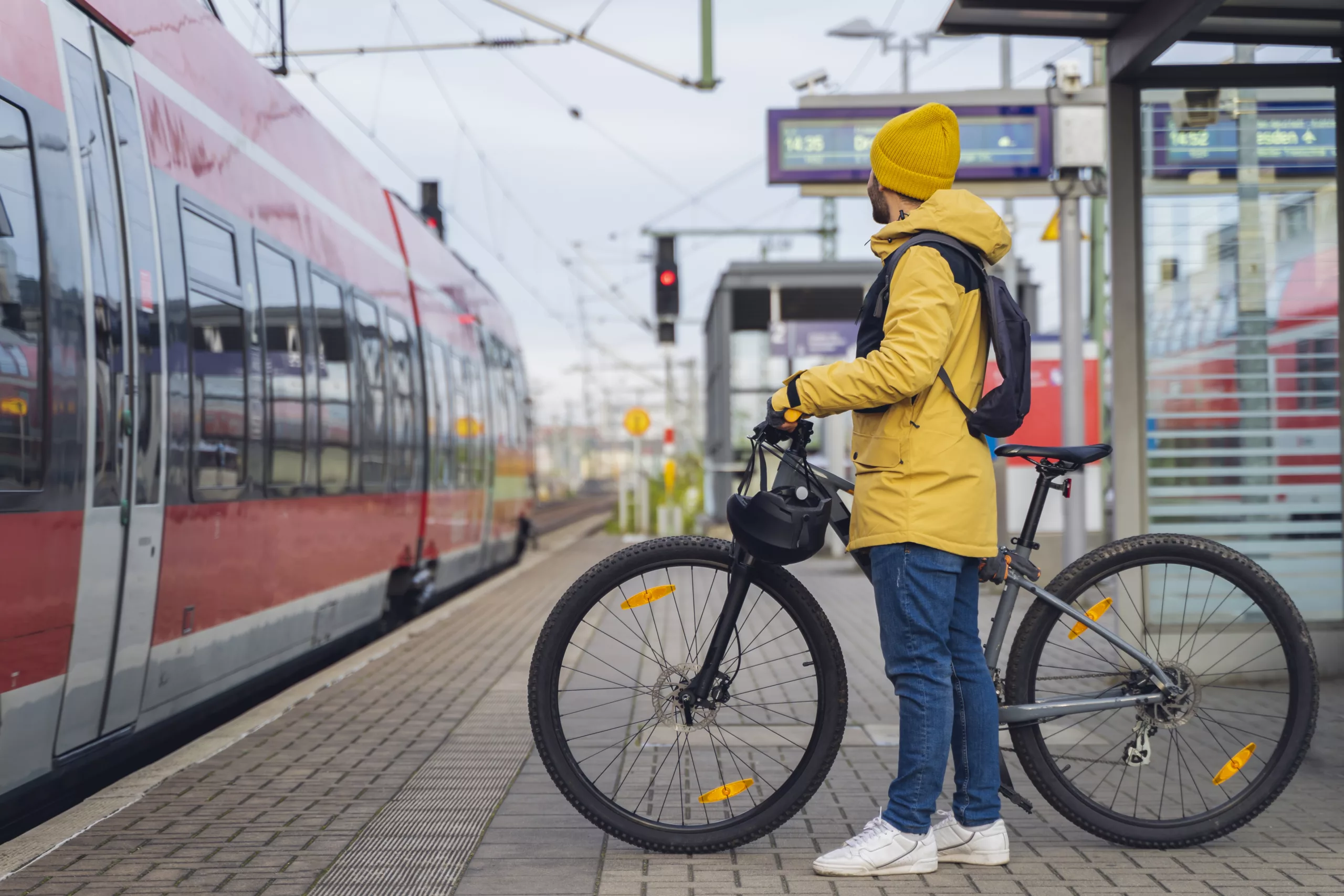 Some Drawbacks of Train Travel in Germany
While the train travel system in Germany is generally considered to be excellent, there are some potential drawbacks to keep in mind. Here are a few:
Crowding
During peak travel times, trains and stations can become very crowded, particularly on popular routes and during holiday periods.
Delays
While trains in Germany are generally very punctual, delays can still occur due to factors such as weather conditions, technical problems, or strikes. Some of our subscribers have said they've had to wait hours in a station for a train before, though that isn't common.
Price
While train travel in Germany can be relatively affordable, it can still be more expensive than other forms of transportation, especially for long-distance travel. This is certainly the case for our family of six. In order for a long-distance trip to be affordable for us, we must buy tickets three or more months in advance.
Limited options in rural areas
While the train network in Germany is extensive, there may be limited options for train travel in more rural areas. In our village, the train only comes every hour, except during the morning and evening rush hours. For this reason, we have found it's difficult to live here without a car.
Accessibility
While many train stations in Germany are accessible, some older stations may not be fully equipped for travelers with disabilities. They can also be quite difficult to navigate for those traveling with young children, especially with strollers or car seats. We have also found they can be difficult to navigate with a lot of baggage.
Train Travel is Practically Non-Exisitent in the USA
Compared to the USA, the train travel system in Germany is generally considered to be superior in terms of reliability, efficiency, and affordability. In the USA, train travel is often more expensive and less extensive, with fewer options for long-distance travel. However, there are some regions of the USA, such as the Northeast Corridor, where train travel is more developed and can be comparable to the German train travel system in terms of quality.
See what our first trip on the German ICE train from Munich to Cologne was like

in this post and video here

!