Americans Go House Hunting in Germany and Find Our Dream Home!
Here's our story of how were are house hunting in Germany online from the United States to prepare for our move to Germany! We are moving our family of six to Germany to fulfill our dream of living abroad and traveling with our kids!
Our Story – Why We Are Moving to Germany
In case you don't already know our story and would like to hear it, check it out in this post and video. We share our story of how we both used to live in Europe and how our hearts have never left. We talk about how Kevin searched for jobs in Munich on Linked In and found one, and how we are making this huge dream a reality!
Our House Hunting in Germany Story as Americans
Our Expectations – From An Apartment in Munich to a House in the Alps
We started off this journey in 2020 thinking we'd be living in a small apartment in Germany. We thought we'd have to deal with keeping our kids quiet so we wouldn't bother neighbors and would have to get used to not having a yard.
In Germany, they practice having a day of true rest on Sundays. If you live in an apartment, residents will not even run a vacuum or use the washing machine and neighbors will complain if you do! We worried that it would be a huge lifestyle change to have to stay quiet on Sundays, but we knew we'd eventually adjust.
Once Kevin got the job in Germany, he was told it would be remote and we could live anywhere near Munich that we'd like to, even a house in the Alps!
We've always dreamed of retiring to the Alps so this was truly a dream come true!
House Hunting Apps – ImmoScout24
Our Agent Said It Would Be Impossible
We spent a good 10 months house hunting using apps like ImmoScout24. We also hired a relocation agent to help us. She told us it would probably be impossible to find a place to live from abroad due to COVID restrictions and German landlord culture. She meant well, but we continued trying to find a place of our own anyway.
We Ignored the Warnings and Searched Anyway!
With four kids, we knew it'd be much easier to find a house so that when we move, we move only once! Also, staying in an AirBnB or a hotel for months gets VERY expensive and we wanted to avoid that cost. We wanted to know ahead of time where the kids would go to school and which town we'd be in so we could learn about the town before arriving. We didn't want the kids to start school in one town, and then have to move to another town and start over again. The move is already big enough, and we wanted to make it as smooth as possible.
So, we ignored the warnings and searched anyway! When you're going after your dreams, there will be people who feel nervous for you and give you "warnings." They mean well, but just because someone says that something is impossible or can't be done, it doesn't that will be YOUR experience. Go after what you want anyway!
We sent many different house listings to our relocation agent. She called every single listing agent and we heard "no" many times. Nearly all of them had a 10-15 people already interested and had appointments to see it.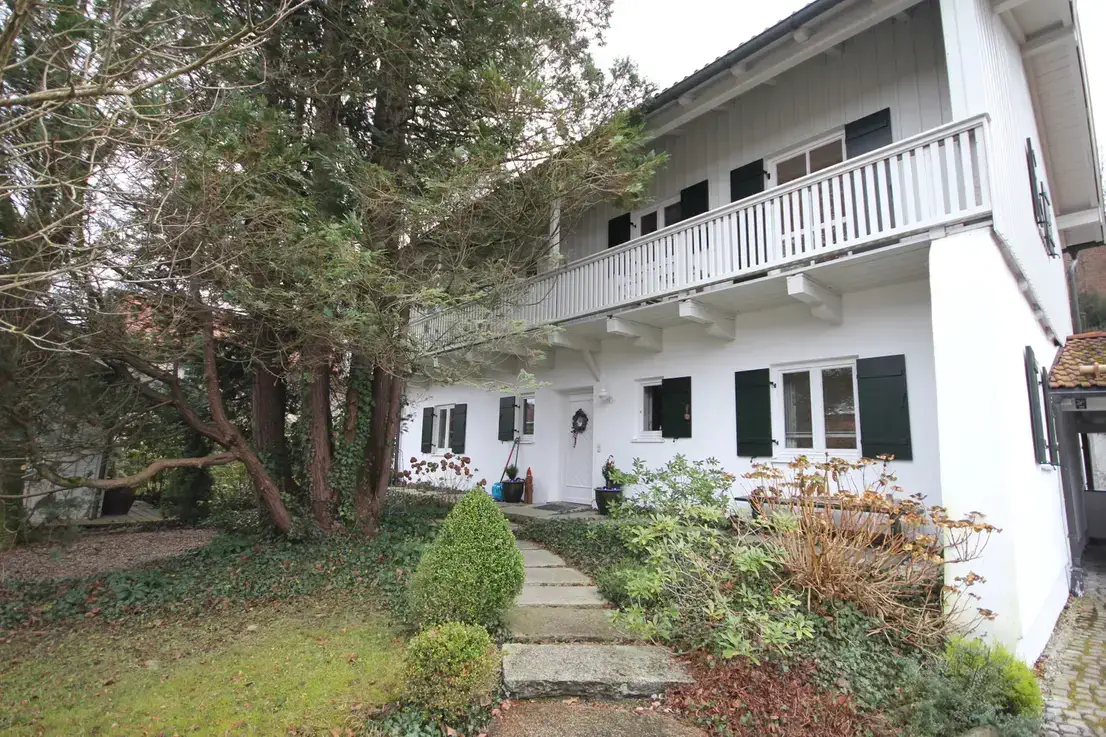 After Months of No's, We Finally Got a Yes!
After 10 months into our house hunting in Germany process and many "neins" later, we finally got a "yes!" Kevin actually found the house and thought it was amazing – everything we had wanted! It also in our price range. We liked it so much that we emailed the real estate agent directly to let them know about us.
The agent actually responded and our agent spent several hours talking on the phone with him. The landlords were a perfect fit for us! They are expats themselves and speak fluent English, so they were excited to help us move to their country. They understand where we are coming from and what we're facing, so it was a perfect match. There were others interested in the house, but they chose us!
We were able to e-sign a contract and we had several zoom calls with the landlords. They are so friendly and so helpful. We were told horror stories about how mean and unfair landlords can be. Thankfully, we didn't experience that at all.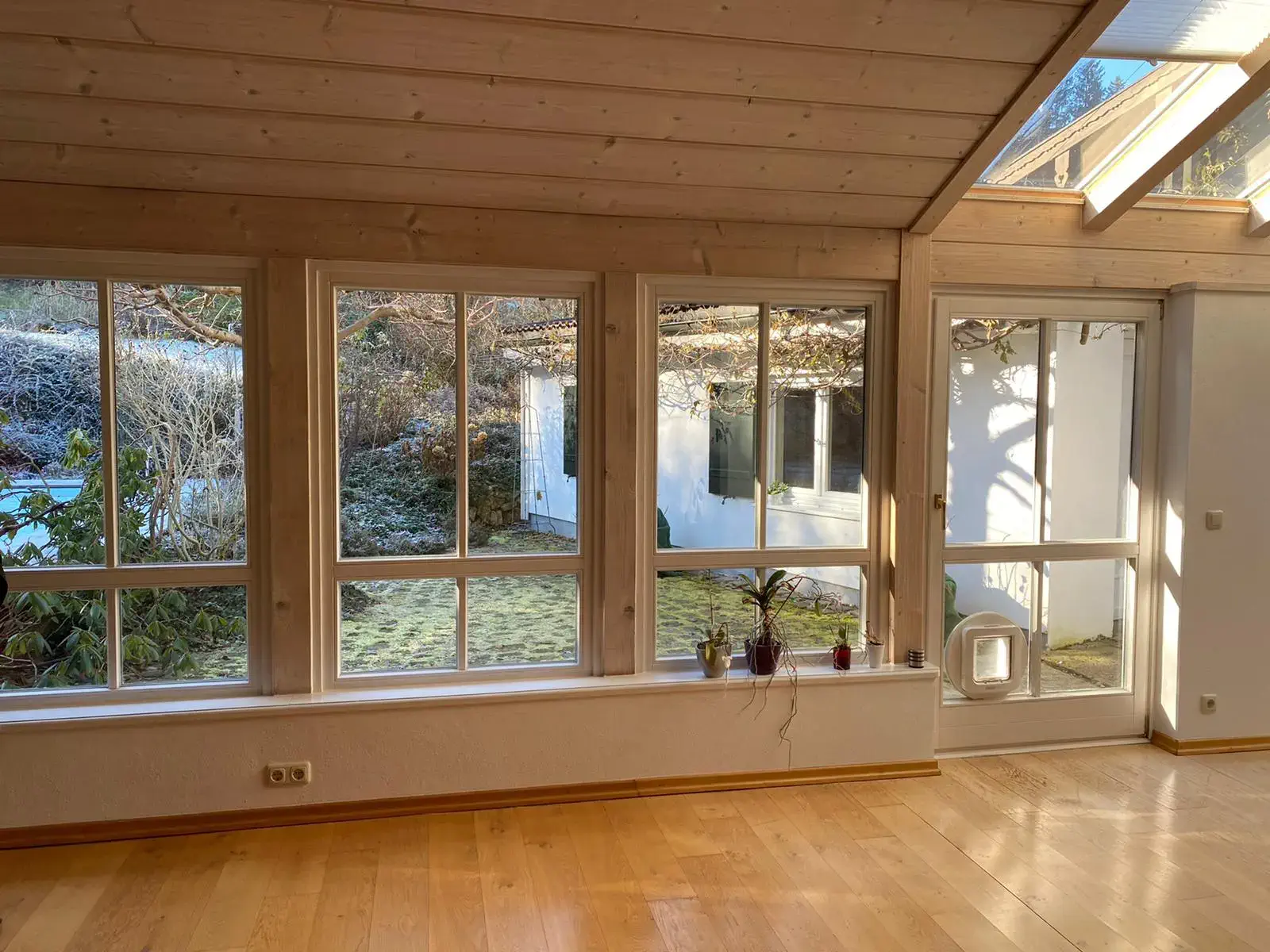 Getting the House Ready
We've had to take care of many details to make sure the house is ready for us when we arrive. We have to quarantine for 5-10 days upon arrival due to COVID, which obviously makes moving much harder.
Furniture Delivery
We obviously can't arrive to an empty house and stay there during quarantine. So we ordered a ton of furniture through IKEA and a washing machine and had them delivered before we arrived. We had to work with the listing agent so he could be there to let them in. So now our house has furniture and a washing machine! Our relocation agent will be brining groceries for us when we arrive, so that will also be a HUGE help!
Getting Groceries During Quarantine
We are going to be living in a small town of only 8,000 residents, so the grocery stories in town do not deliver. We got advice from other expats to email the local mayor's office to learn how to get groceries delivered to the house while we are quarantining. So we did and we learned they have a volunteer system set up for a resident to take your order by email, and then have it delivered.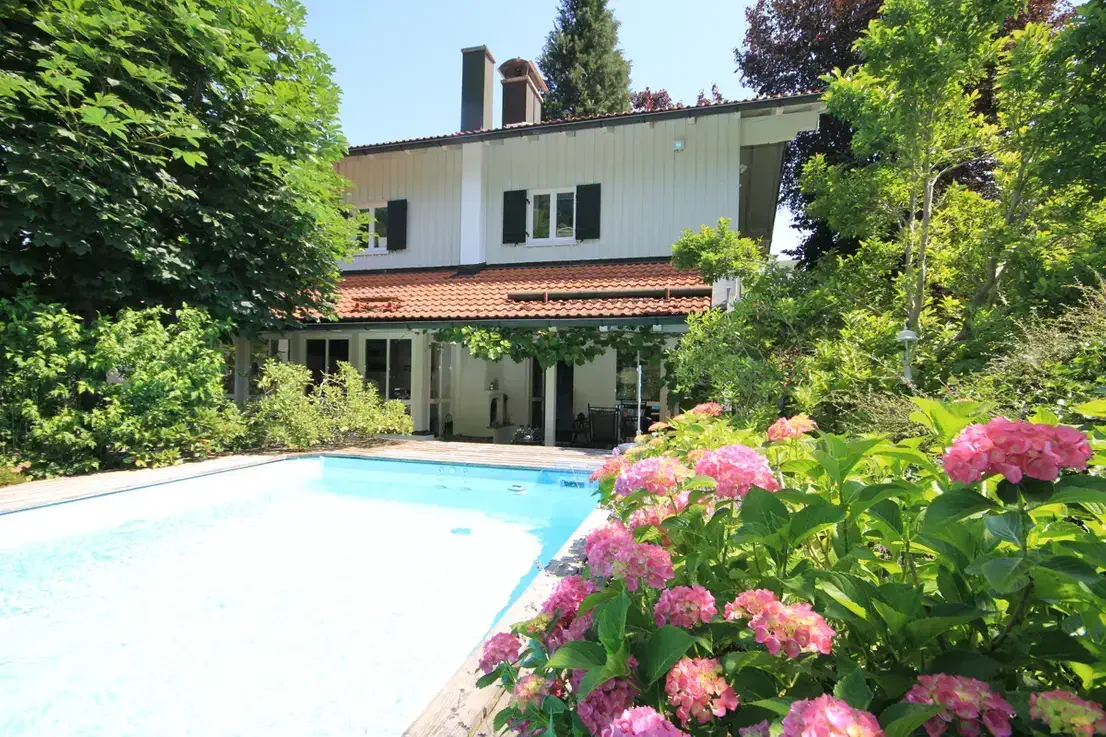 House Hunting in Germany from Abroad was NOT Easy!
So all in all, house hunting from abroad was not easy! Housing is scarce in all of Europe, so that presents its own challenge. But having a relocation agent has helped us so much. She has been wonderful and has helped us navigate the culture and customs. Getting all of the details to align at the same time was a huge challenge – the furniture delivery, Visa approvals, house contract, flight schedule, etc. It has been both a very stressful time but also exciting as we get so close to making our dream come true!
Like Hearing About Our Adventures?
Check out all of the blog posts I've written and videos we've recorded for YouTube. You can watch them from the beginning to the current day! You can also subscribe to my YouTube channel to get notified when a new video is posted.