Europa Park – Germany's Most Popular Amusement and Water Park
Join us as we spend our fall break at Europa Park – Germany's most popular and largest amusement park that even rivals Disney World! We also went to the waterpark inside Europa Park – Rulantica. We had a BLAST and can highly recommend this park to other families!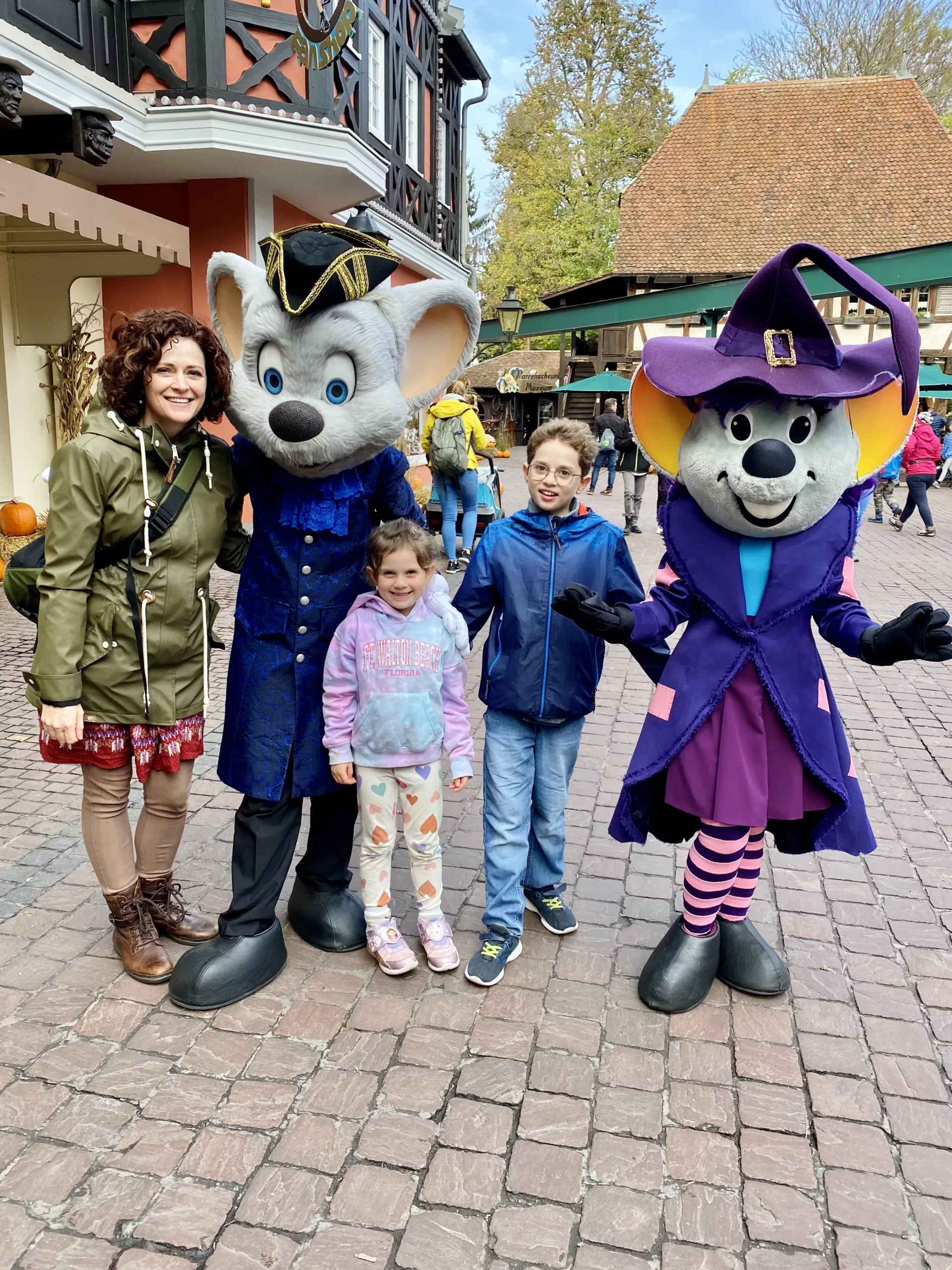 Come See Europa Park & Rulantica
Watch our video below to see some of the most popular rides, like Piraten in Batavia, the Geisterschloß, the Can Can Coaster, Madame Freudenreich Curiosités, and Josefina's Magical Imperial Journey. If you love Disney World, then you will LOVE this park! For an American, it's like Six Flags and Disney's Magic Kingdom had a baby.
Fun Facts About Europa Park
It is located in Rust, Germany, which is in the southwest part of the country, near the border with France. It opened in 1975 and is owned and operated by the Mack family, who also own the Mack Rides company that manufactures many of the park's rides. They have been building stagecoaches and circus wagons since 1780!
The park covers an area of 970,000 square meters and features over 100 attractions, including 13 roller coasters, making it one of the largest theme parks in Europe. It is divided into 18 themed areas, each representing a different European country or region, such as Germany, France, Italy, Greece, Spain, and Russia. The theming of each section is tremendous – it's so detailed and fun!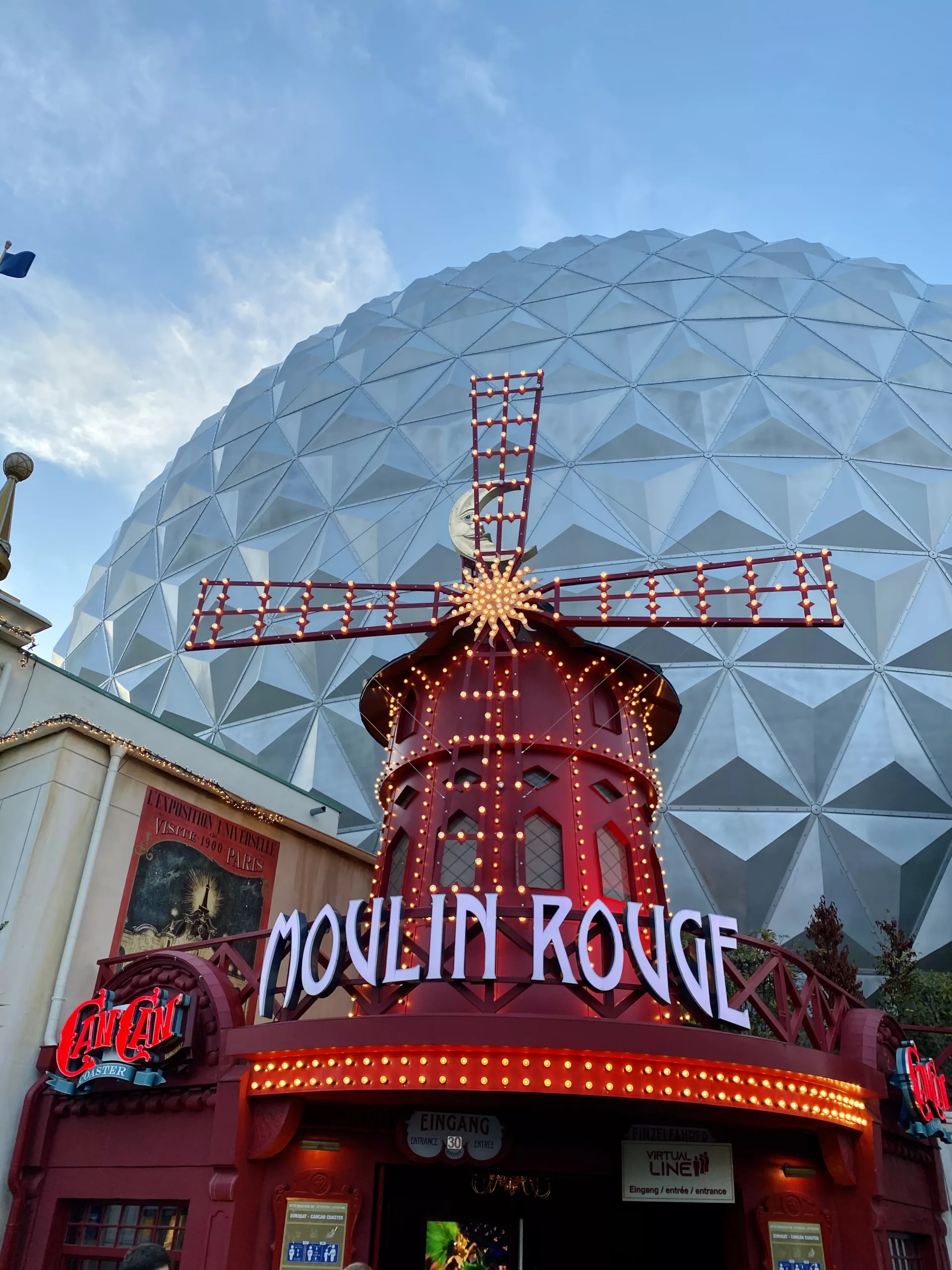 The park's most popular ride is the Silver Star, a steel roller coaster that reaches a height of 73 meters and speeds of up to 130 kilometers per hour.
An Award-Winning Park with Excellent Food
It has won numerous awards over the years, including being named the world's best amusement park in 2015 and 2019 by the Golden Ticket Awards. It has the most live entertainment and shows of any park in the world! We attended a zombie ice skating show while there (no filming allowed) and it was amazing!
It also has a few Michellen-star restaurants. We found the food to be excellent and reasonably priced. They also have spas in each of the hotels, like any good German hotel does, and they are leading the way in virtual reality.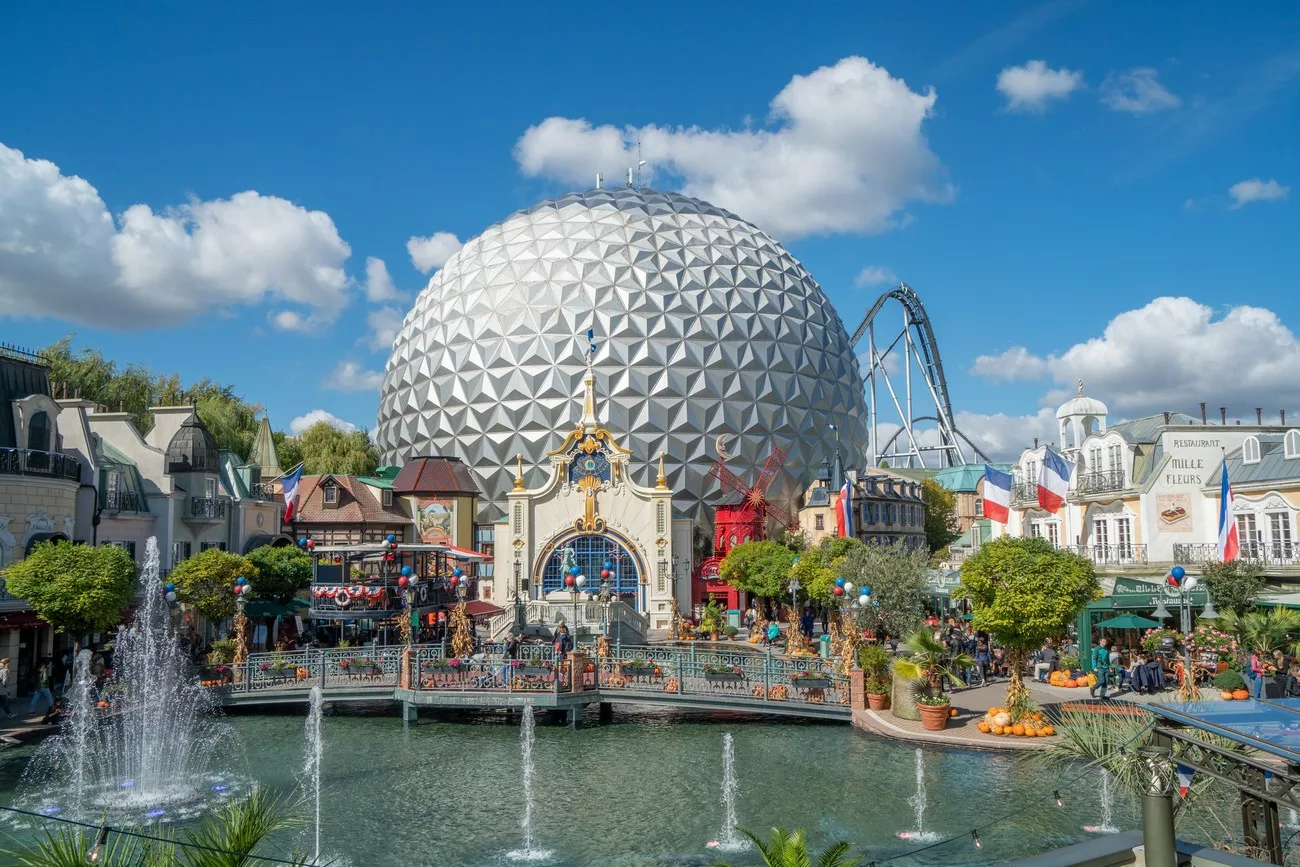 In addition to rides, Europa-Park also features a variety of shows, restaurants, and shops, as well as several hotels and a campground for guests who want to stay overnight.
Europa-Park attracts millions of visitors each year and is one of the most popular tourist destinations in Germany.
Like Hearing About Our Adventures?
Check out all of the blog posts I've written and videos we've recorded for YouTube. You can watch them from the beginning to the current day! You can also subscribe to my YouTube channel to get notified when a new video is posted.