How to Travel Venice with Kids and Avoid the Tourist Traps
Venice is one of the most popular destinations in the world, which also means, it's one of the most crowded. Here's how to travel Venice with kids and actually enjoy yourself, avoid crowds and tourist traps, and still appreciate the rich history and legacy Venice has to offer.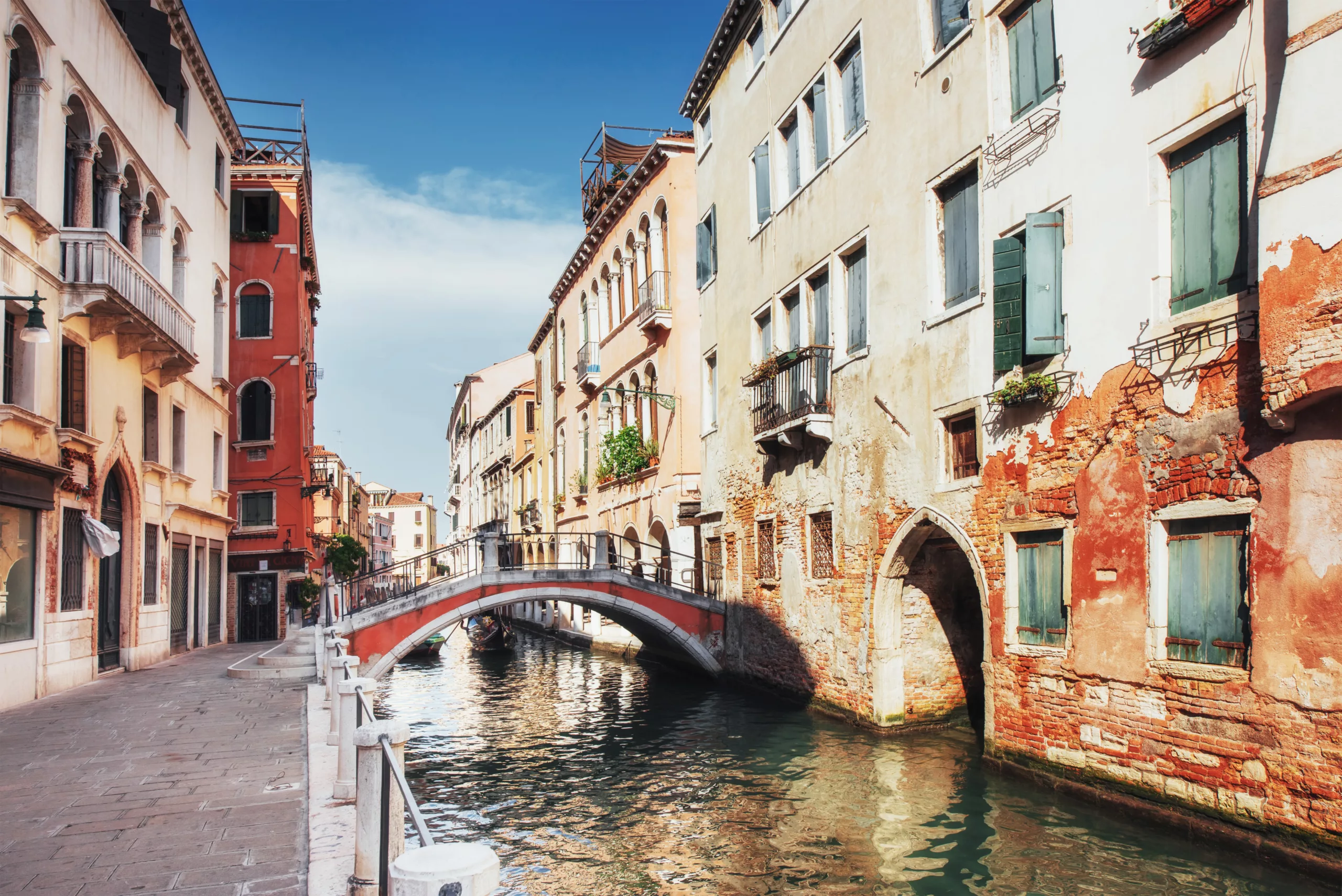 How to Travel Venice with Kids
Traveling with kids can be tough. So how can you travel as a family so that both the parents AND the kids enjoy it? Well, it's not always easy, but after traveling quite a bit this past year, we are starting to find our travel-with-kids groove. Here's what we recommend in Venice for kids.
Go During the Off-Season
The best advice we can give, if it's possible for you, is to visit Venice outside of the busiest time, which is May through September. We went in April and it was still rather crowded, but manageable. It's super difficult to keep up with children in crowded areas and the streets of Venice are SO narrow and small that you can really have traffic jams while walking! If you can't go during the off season, then I recommend skipping August all together, as that's the busiest time for travel throughout Europe.
Enjoy Wandering the Streets and Alleyways
Explore the city with your kids without a deadline or destination. Just meander through the alleyways – the kids can hop and skip and you can enjoy the architecture and beauty of Venice! While you're at it, have the kids do a lion treasure hunt. Lions are the mascot of the city, and there are lion statues and plaques all over. See how many lions you can find and then go get some Gelato!
Eat at the Local Restaurants Away from the Tourist Spots
You'll find cheaper prices and fewer people as you get away from the most famous spots, like St. Mark's Square and the Rialto Bridge. There are SO many restaurants with delicious food tucked away off the beaten path. This also helps combat the overtourism problem. Cruise ships used to drop off thousands of people a day in Venice and they wouldn't even eat at the local restaurants or buy from local stores. When you eat at the restaurants, bakeries, and ice cream shops, know that you're contributing to the local economy and to small Venetian businesses.
Another thing that worked SO well for us was to choose restaurants in squares. Kevin and I would be able to sit a long time and enjoy our food and drinks, while the kids could run around the square. They almost always found other kids to play with, oftentimes, the local kids. Bring a ball or a jumping rope and let them have fun!
Go On a Gondola Ride
This is arguably the MOST touristy thing you can do in Venice, but we truly believe it is worth it! It is a super fun way for kids and adults alike to see the beauty of Venice. The good thing is that the Gondaliers are locals, so you're helping to support the local economy. Our kids like the rides so much that they wanted to do it everyday. It costs us about 80 euros per trip, which is pretty pricey, so we only did two rides.
Make Venetian Masks
This was truly the highlight of our trip, and we have more on this experience here. We can highly recommend this for kids.
Hire a Tour Guide for Kids
You'll see in our video how we hired a tour guide from Trip Advisor who specializes in showing kids the city! She really brought the history of the city to life for our children, but having them act out events that took place at the Doge Palace.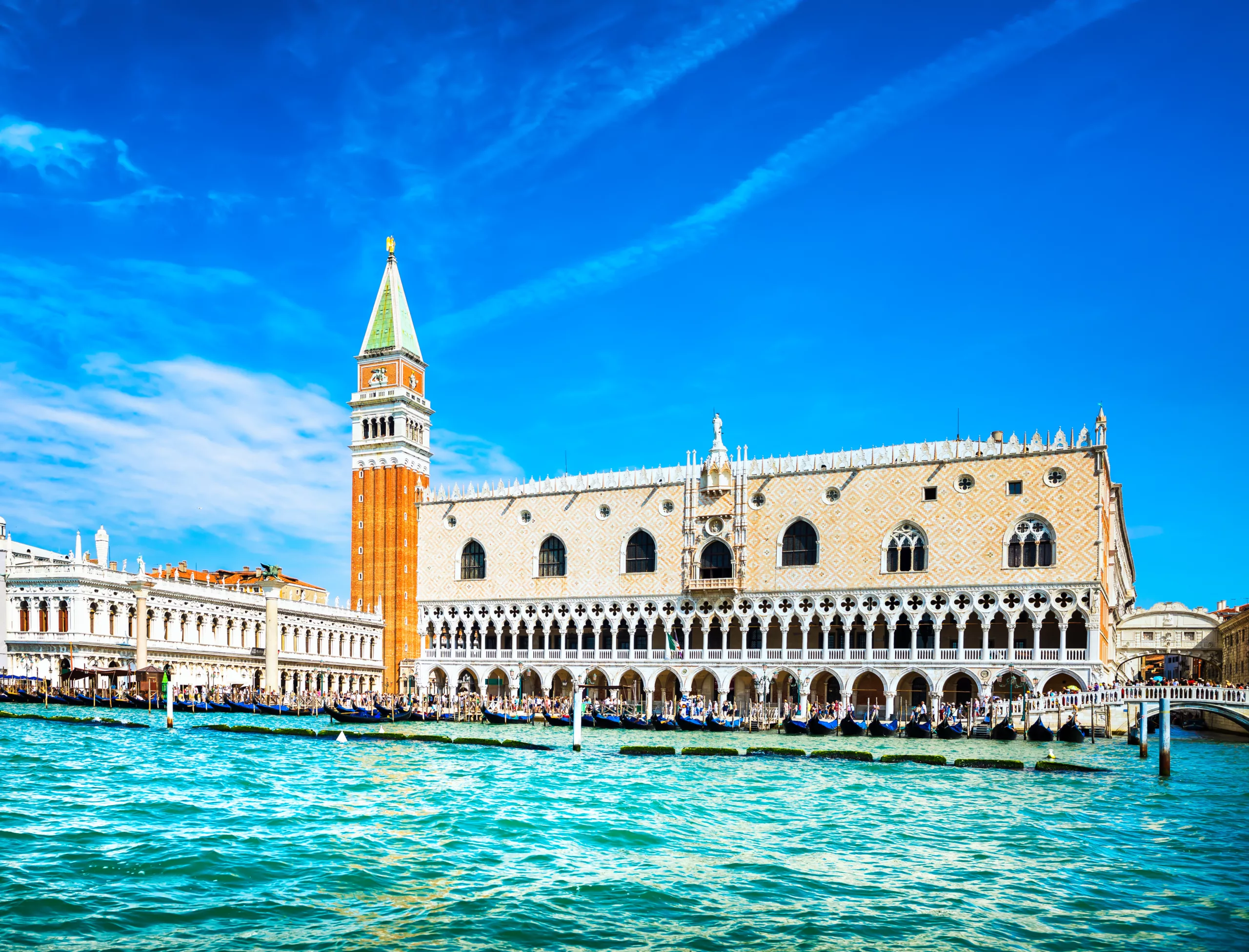 Tour the Doge Palace and Prisons
Our last tip for how to travel Venice with kids is to take a tour of the Doge Palace, prisions and armory. Older children, and especially teenagers, might really enjoy this. If you go late in the afternoon, there aren't often long lines. You can purchase tickets online ahead of time, but plan to do so a few weeks before your trip as the tickets sell out fast. Our two oldest boys, who are 10 and 12, loved seeing the prision and the armory room. They went at about 3:00 p.m. and had the place to themselves!
Our Top tip for How to Travel Venice with Kids
Venice is an incredible city and even though it's crowded and can be so touristy, we do still feel it's worth a visit. Your whole family will be happier if you go at the pace of your children. We have found that's easiest when we plan one thing per day to do. Kids do not do well waiting in lines or fighting crowds, but with these tips, you can avoid those annoyances and still feel like you've seen and enjoyed this incredibly unique and historical city.