We Visited Reit im Winkl + a Hike for Our Wedding Anniversary
Come celebrate our 15th wedding anniversary with us in Germany for the first time, complete with a champagne toast!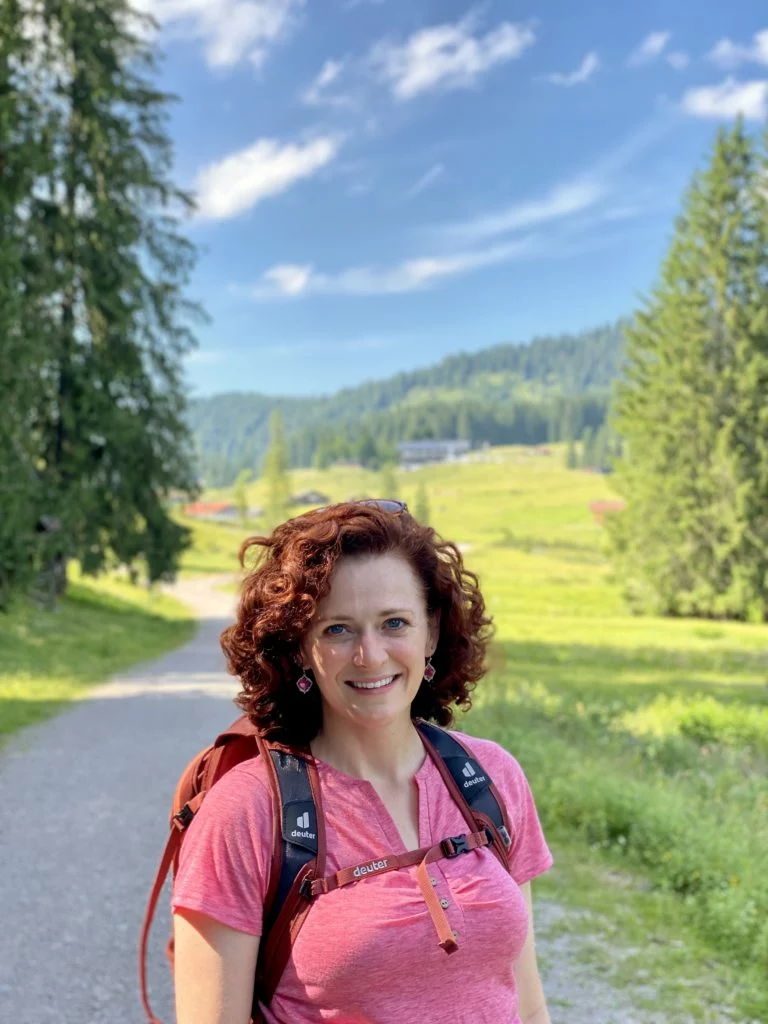 We Stepped into a Postcard – Reit im Winkl!
We got a babysitter (for the first time in Germany) and stole off by ourselves to Reit im Winkl, a village just 40 minutes from our home in the Chiemgau Alps. It's a popular ski town in the winter and a hiking town in the summer and looks like a postcard. Two German Olympic champions have come from Reit im Winkl! We toured the town, then drove to the Winklmoos Sonnenalm to eat a delicious German lunch. You'll hear the sounds of the Alpine cowbells as we eat and enjoy our Dunkel biers!
Then, we hike to Muckklause – a gorge just across the Austrian border. Yes, we walked right across the border!
Make sure to watch till the end when we do our champagne toast and show you that our very first wedding anniversary was spent in Germany! Yes! Isn't that cool? We stayed in Treis-Karden and saw Cochem castle and Burg Eltz! We show you some pictures from that trip. And we drink too much champagne and start acting like…well, you'll see!
Our Story
In February 2021, we packed up our American family of six, with four kids ages 11 and under, and moved halfway across the world to Germany to follow our dream of living in Europe again! When we were first married, we lived for two years in France and fell in love with the European way of life. Moving to Germany has been a whirlwind, especially with four kids in tow, but we're already growing stronger and better from the experiences we are having. It has NOT been easy, but that's how it usually is in life when you go after your dreams!
If you'd like to see our whole journey to getting here and to follow along with our travels, join our email list below (at the bottom of this post) to get one email each week with our latest post and YouTube video!
Like Hearing About Our Adventures?
Check out all of the blog posts I've written and videos we've recorded for YouTube. You can watch them from the beginning to the current day! You can also subscribe to my YouTube channel to get notified when a new video is posted.