Guide to Visit the Fairytale Village of Hallstatt, Austria and Prevent Overtourism
Hallstatt, Austria, is a stunning village with a rich cultural heritage that attracts millions of visitors from around the world. With its picturesque views of the surrounding mountains, charming village architecture, and fascinating historical sites, it's easy to see why Hallstatt has become one of the most popular tourist destinations in the world. In this blog post, we will delve into the beauty and charm of Hallstatt but also highlight the challenges that this small city faces as a result of its overwhelming popularity.
Why Is Hallstatt So Popular?
Hallstatt is a small town located in the Salzkammergut region of Austria, known for its rich history and unique cultural heritage. The town is named after the Hallstatt culture, which flourished in the area during the early Bronze Age and is considered one of the most important prehistoric cultures in Europe. The Hallstatt culture was known for its advanced metalworking techniques, particularly in the production of bronze, and its distinctive burial practices, which involved placing the deceased in elaborate graves filled with richly decorated objects.
The town is also known for its picturesque setting on the shores of the Hallstätter Sea and its charming traditional architecture, which has earned it a place on the UNESCO World Heritage List. It is quite small in size and can easily be walked in an hour or less.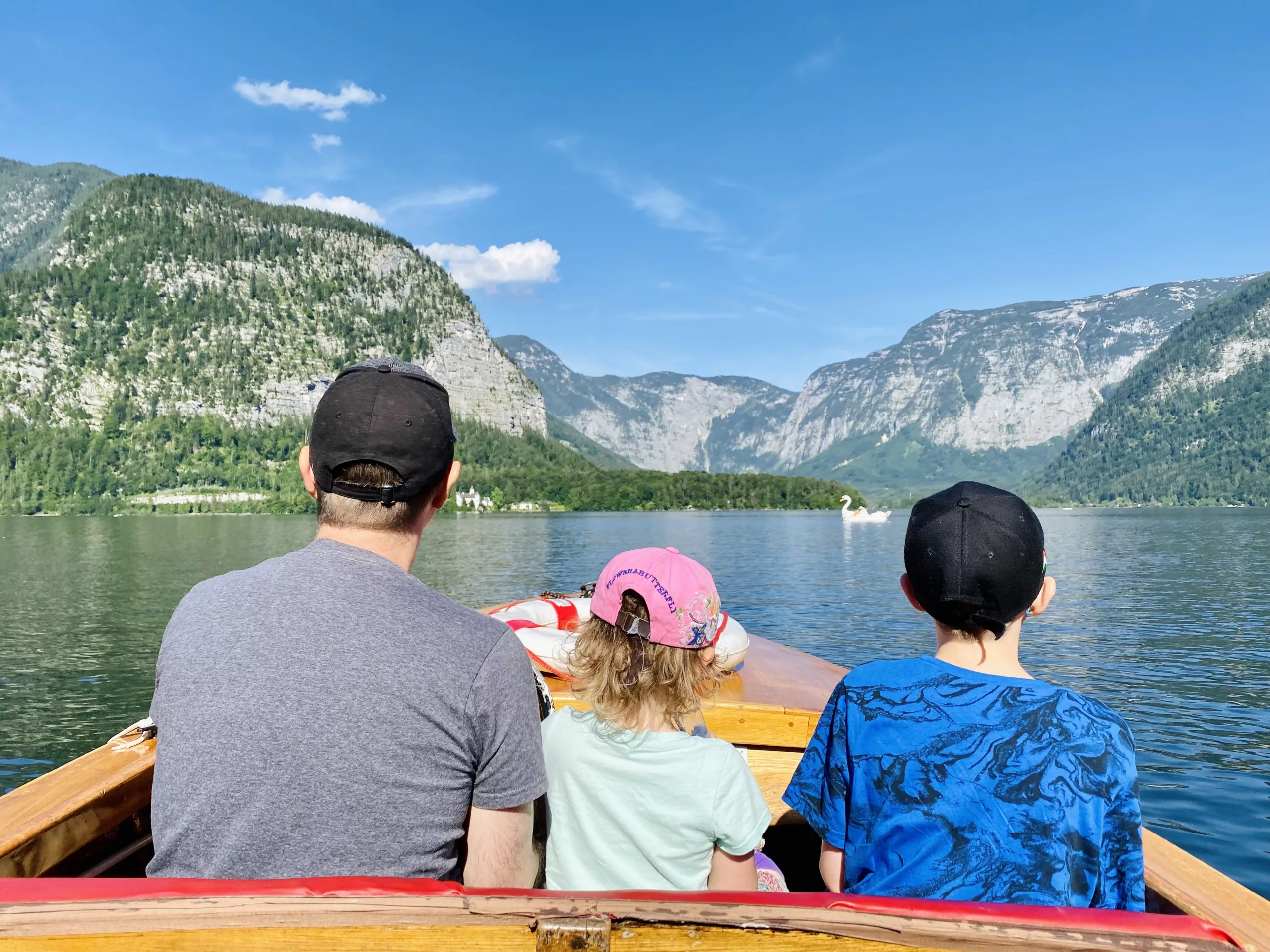 We can highly recommend reserving a table at one of the restaurants that are right on the lake. Enjoy the local fish, which is called, Forelle in German, and you'll really get a taste of the local life there. Another favorite activity is to take a boat ride – this is especially fun with kids! You can drive the boat yourself and get a completely different view of the village from the water. Only electric boats are allowed on the lake, which is really nice as it stays quiet, clean, and peaceful.
The Hallstatt Salt Mine, Saltwelten, is a Must-See!
One of the main sources of wealth and prosperity in Hallstatt was its salt mines, which have been in operation since the prehistoric era. They were a major source of salt for the surrounding regions and were a key factor in the development of the Hallstatt culture. Today, visitors to Hallstatt can tour the salt mines and learn about the history of salt mining in the area.
We were able to tour the salt mine, Saltwelten, and it was incredible! It is only a guided tour in both English and German and takes 2-3 hours. I wouldn't recommend it for children ages 4 or under, as it goes on for so long, and you have no way to leave if there are any meltdowns or problems. Make sure to buy tickets ahead of time and get there 20-30 minutes before your scheduled time. Once there, it is first come, first served. There are two really fun slides in the mine that our kids loved! They have interactive videos and light shows that make it so much fun for the whole family.
Being Beautiful Has Its Problems – The Effects of Overtourism
Hallstatt is Very Small
Hallstatt is a small village with a population of just over 800, but it receives an estimated 7,000 to 10,000 tourists each day. That's more than 10 times the local population! The influx of tourists has placed a significant strain on the local infrastructure, environment, and community.
Tourists are Damaging this Historic Village
Hallstatt has become even more popular with the rise of social media. Influencers flock there by bus from Salzburg, take a few pictures in the most famous spots, and then leave. The problem has been that tourists aren't always considerate of the local residents and the village itself. They also just come in for a day trip and often don't purchase souvenirs or eat in the local restaurants, which hurts the local economy. Tourists have been known to walk into the church and take pictures in the middle of a service. Or stand in front of someone's house, taking pictures and looking inside as if it's Disney World or a museum.
This large number of visitors has led to overcrowding, traffic congestion, and damage to the local environment. The local community struggles to balance the need to accommodate tourists with the need to preserve their way of life. The good news is that efforts are underway to mitigate the negative impacts of tourism on the local residents. One such way was the limit the number of tour buses that are allowed into the village each day. At one time, before 2020, more than 150 tour buses would come from Salzburg during peak season! Now, only 50 buses are allowed per day. These tourists often do not eat at the local restaurants or purchase souvenirs, so they aren't helping the local economy.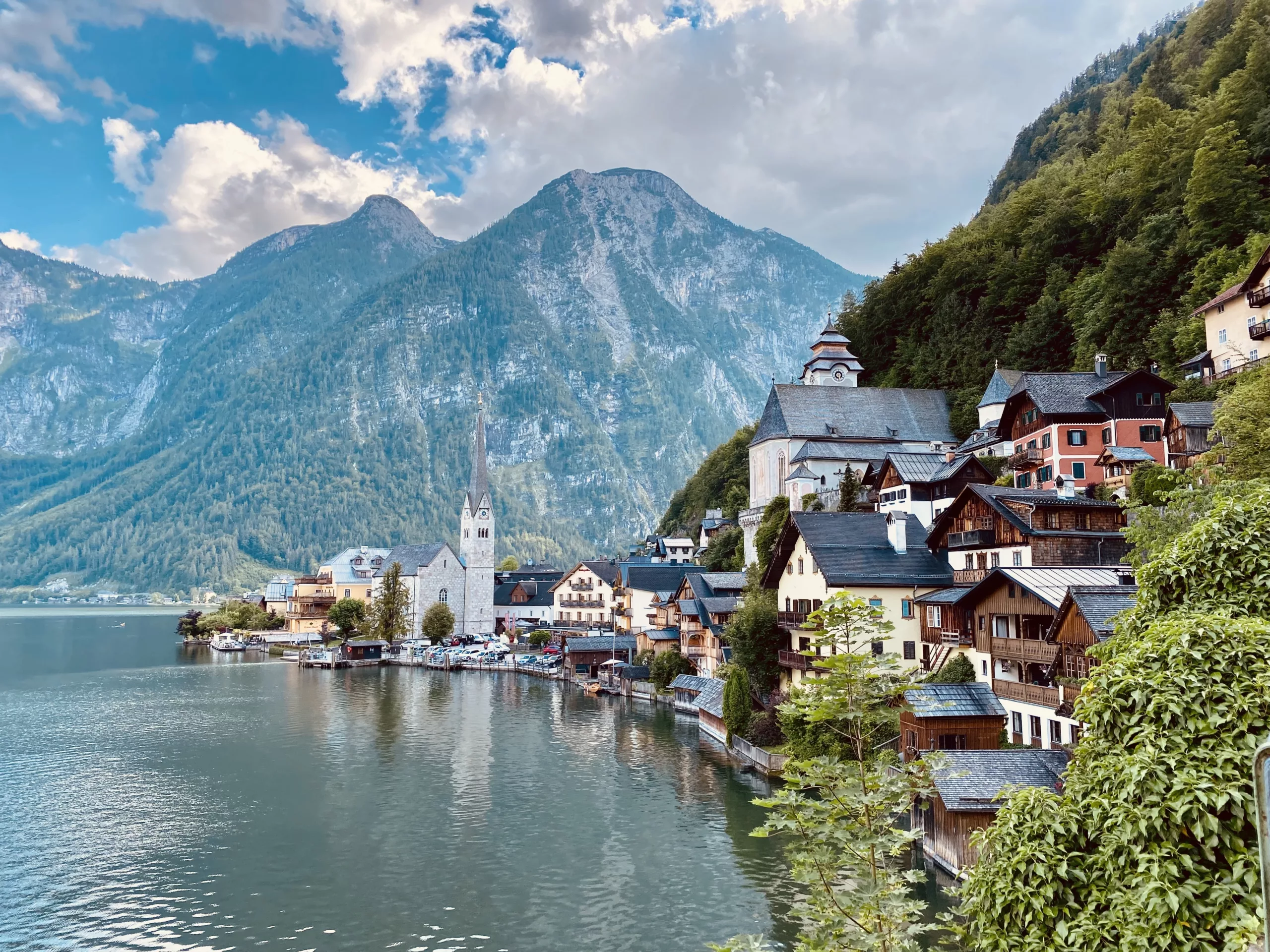 How Can Tourists Do Our Part to Preserve Hallstatt for Future Generations
To ensure that the village remains a thriving community, visitors must show respect for the local environment, infrastructure, and community. This means staying on designated trails when hiking, following local regulations, and avoiding littering or disturbing wildlife. Additionally, visitors can support the local economy by eating at locally-owned restaurants and purchasing souvenirs from local shops. They can also make sure to stay 1-2 nights in the village itself to support the local hotels. Besides, it's such a gorgeous location that it's wonderful to spend a few nights there anyway. By taking these steps, we can help ensure that Hallstatt remains a beautiful village for many years to come.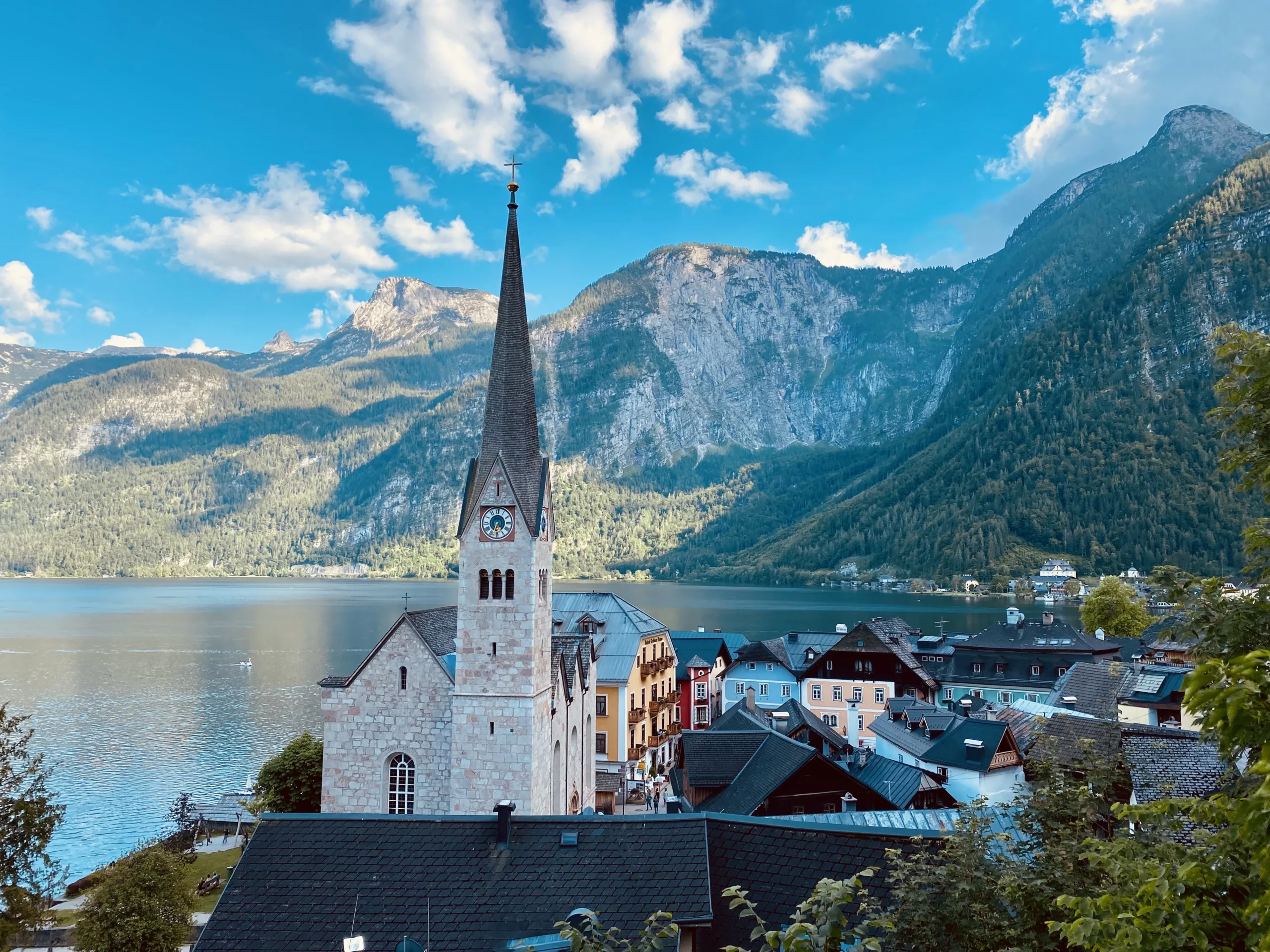 Like Hearing About Our Adventures?
Check out all of the blog posts I've written and videos we've recorded for YouTube. You can watch them from the beginning to the current day! You can also subscribe to my YouTube channel to get notified when a new video is posted.